What's with the loo roll?
05 Jul 2019
You can imagine the fun in Nursery as they read about the Giant's loo roll!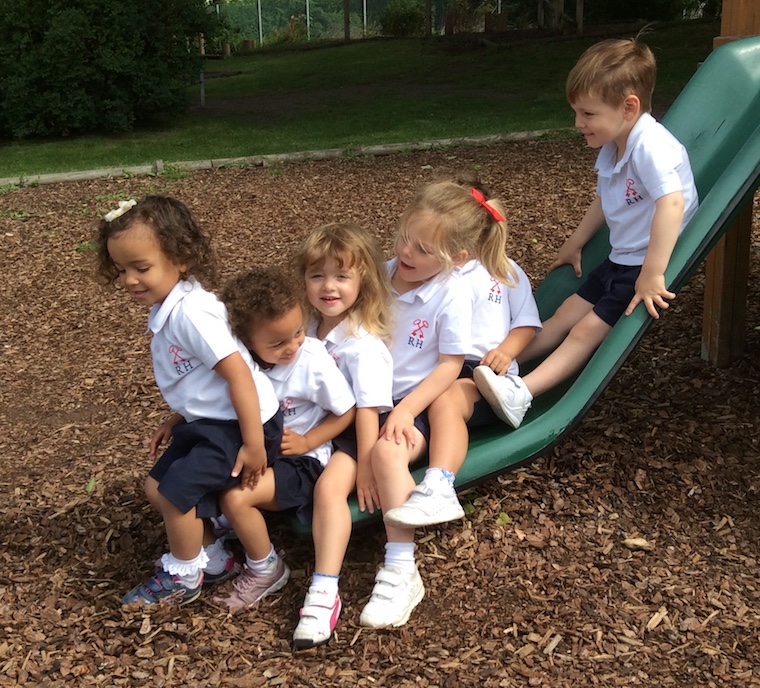 Firstly, a huge well done to all the children for their fabulous races at sports day. Mrs Sayers and I were so proud of you all...such confident, independent and happy children and so super fast too.
This week the children have been listening to the funny story of the Giant's Loo Roll. They have joined in the repeated rhyming words and laughed and giggled at the funny illustrations. Lots of fun was had racing the loo rolls down the slope and also making paper aeroplanes and zooming them across the paddock.
The children have been practising peeling carrots, so if you need any help in the kitchen you know who to ask. We were lucky enough to watch the first half of Form 6 and 7's production of Pocohantas which was amazing.
And finally, the children are loving singing their songs for the Pre-Prep celebration next week. We look forward to seeing you all there!
Click here to see our Sports Day Gallery.