Sand, sun and peach crumble
05 Jul 2019
It's been a beachy sort of week in Robins...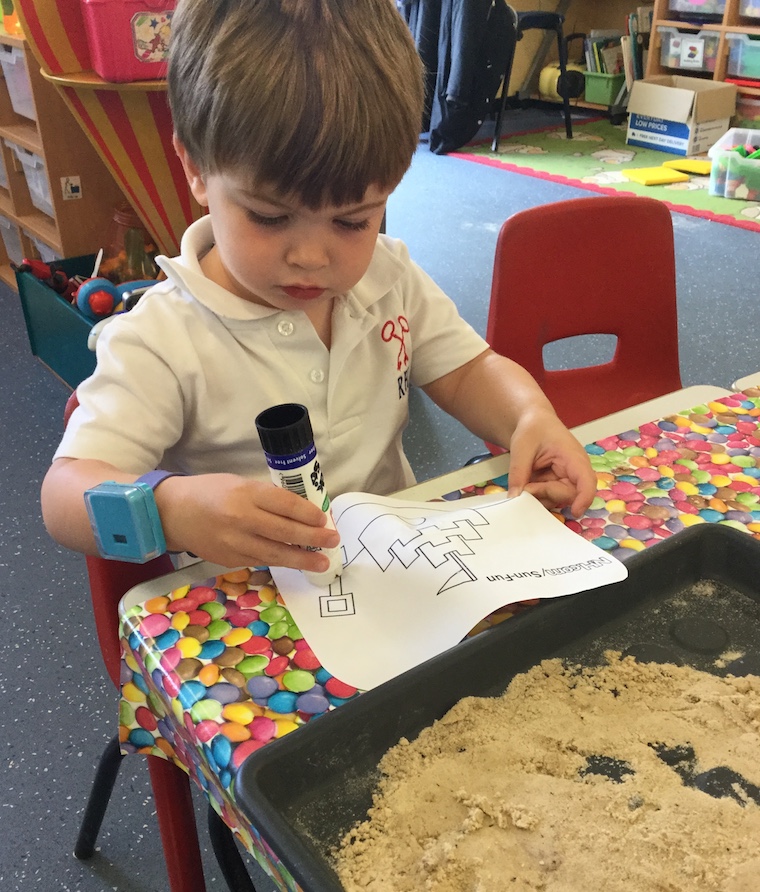 The children enjoyed making sandcastle pictures using glue and sand. They liked using the blue glue as it dried white - magic! They experimented with water, transferring it down the pipe to make the ducks float to the bottom.
We had our Sports Day on Tuesday and I must say how well the children did. They had lots of fun with their races... and so did some of the parents! The children received their medals from Mrs Chaffé and it was lovely to see how confident they were. After the races, we had a yummy picnic and also some lovely lollies.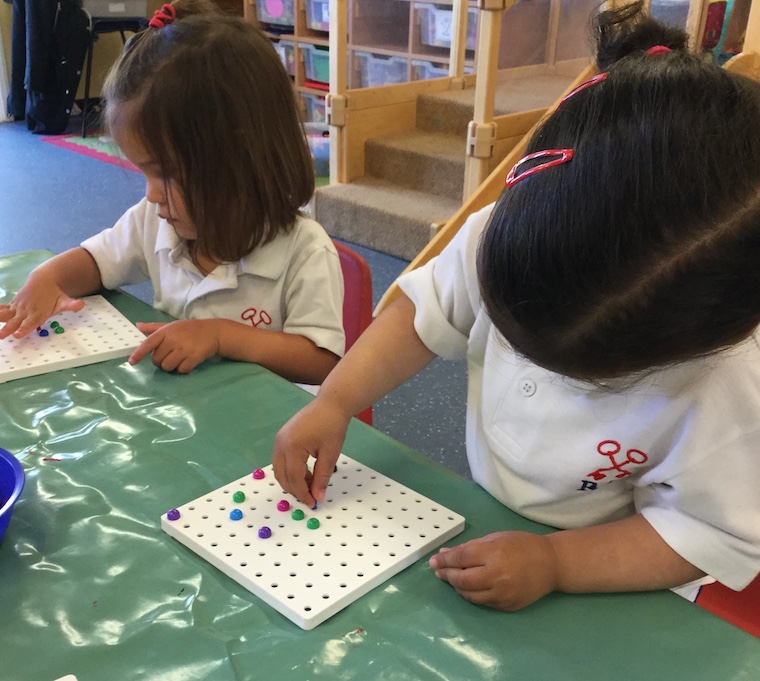 Our Robins enjoyed using our new resource and the concentration on their faces as they tried to put the little pegs into the tiny holes was lovely to watch. It's such a great way to support their fine-motor skills. The activity was also good for colour recognition.
We had a visitor from Form 4 and the Robins enjoyed playing number games with her. Then on Thursday, two members of Form 5 popped in to say hello and they also blew bubbles with the children in the long garden.
As the weather was nice, we decided to take our babies for a walk, followed by a lovely picnic. We finished the week making yummy peach crumble, opting for a healthy version using oats - delicious!
Click here to see our Sports Day and Picnic Gallery.