Look what we grew!
05 Jul 2019
Form 1 harvested and then ate some of the vegetables they have grown.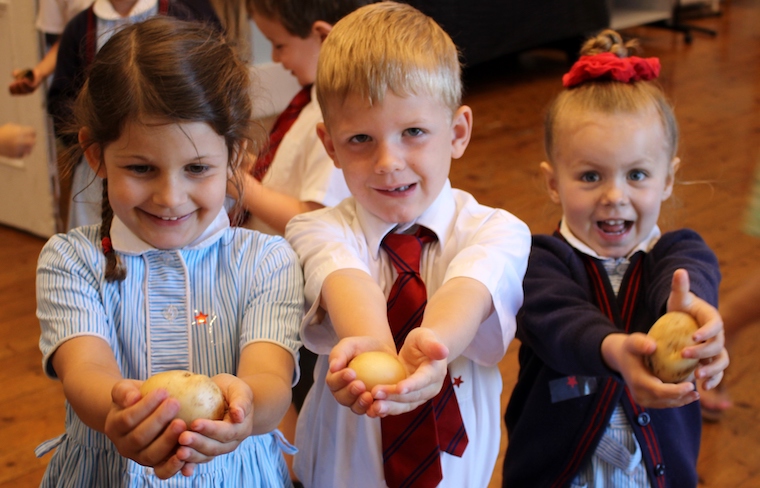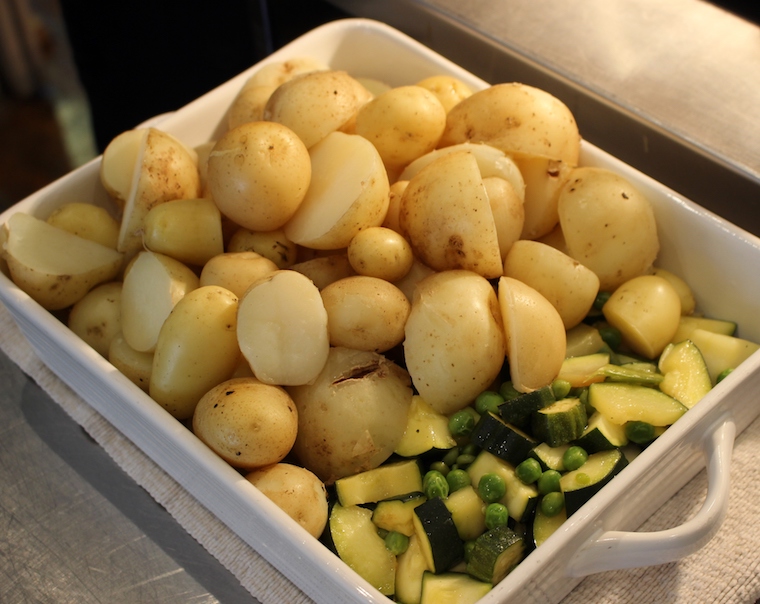 The children were very excited this week to harvest some of the vegetables planted earlier this year. The potato pots were emptied out and they quickly spotted lots of gorgeous white potatoes amongst the soil. Courgettes, peas and a few french beans were also picked.
Unfortunately, we will have to wait a little longer for our runner beans, carrots and garlic. The children then delivered their pickings to Mrs Reay in the kitchen who very kindly cooked them and the children then ate as a little extra at lunch. Everything tastes so much nicer if you have grown it yourself and even someone who told me she didn't like peas, found our home grown peas absolutely yummy.
As part of the preparations for September, we were delighted to welcome Mrs Varley into our classroom who chatted to the children while they worked. She thoroughly enjoyed getting to know them even more and I was very proud to see them at ease and chat happily to her.
As the year comes to a close, I always find the children are full of confidence, ready to move into Form 2. This year is no exception and as their excitement grows so does the noise levels! On the way back from the kitchen there was only one thing for it - we had to become Ninjas. We kept close to the walls and successfully crept past Mrs Burness' office, onwards and back to our class keeping low and in absolute silence so nobody noticed us as we hid behind the bushes. I have a sneaky suspicion we might be playing quite a lot of Ninjas before the end of term!
Click here for our Sports Day gallery.