Sports Reports
11 Jul 2019
Sports reports from rounders and cricket matches, including the U11's final fixture.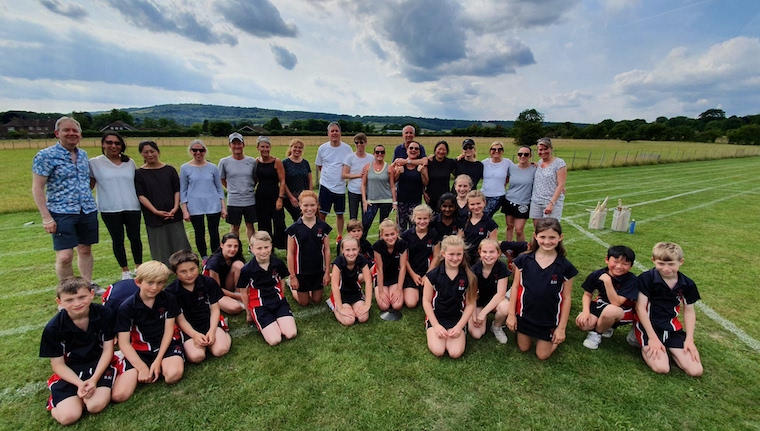 Rounders: Form 7 Leavers v Parents
F7, captained by Hebe, faced a formidable bunch - the parents, captained by her father. The game had two innings per team. In the first inning the F7's were winning by 4 rounders. In the second innings, Sammy got caught out by his mum and one of the parents got his team 3 rounders! The parents won by 1 rounder. Edward & Hebe
Cricket: U8, U8/9 and U9 v Hilden Grange
The U8 team played Hilden Grange. Everybody played well, batting and fielding well. The score at the end was 174 runs to us, while the opposition mustered 154 runs. Michael
The mixed U8/U9 team also played Hilden Grange and lost the game by just 2 runs in the last over. The Russell House team played very well and tried their hardest in what was a great game. Edoardo
The U9 team played very well, scoring 156 runs after batting first. Zander and Ben put on 23 runs in the first two overs and overall, the team hit 3 sixes and 1 four. When fielding, the team only took 1 wicket, but the bowling was so tight that the opposition only scored their runs in singles. A remarkable achievement.
Cricket: U11 v Spring Grove
The conditions weren't great, because it was incredibly windy with very small boundaries. However, the match still went ahead. Russell House batted well, we had some good shots. I think we could improve on defensive shots and try to back up more though. In the end we lost 5 wickets and got 123 runs. Our fielding was also good, but we could have made more opportunities to get wickets. In the end we got 3 wickets. Although we lost, the teamwork was great and we enjoyed it as well. That was the last fixture of the season. We enjoyed the cricket this year and good luck to next year's F6 and F7. Peter