Buddying up
06 Sep 2019
What fun Form 1 children have had in their first few days of term!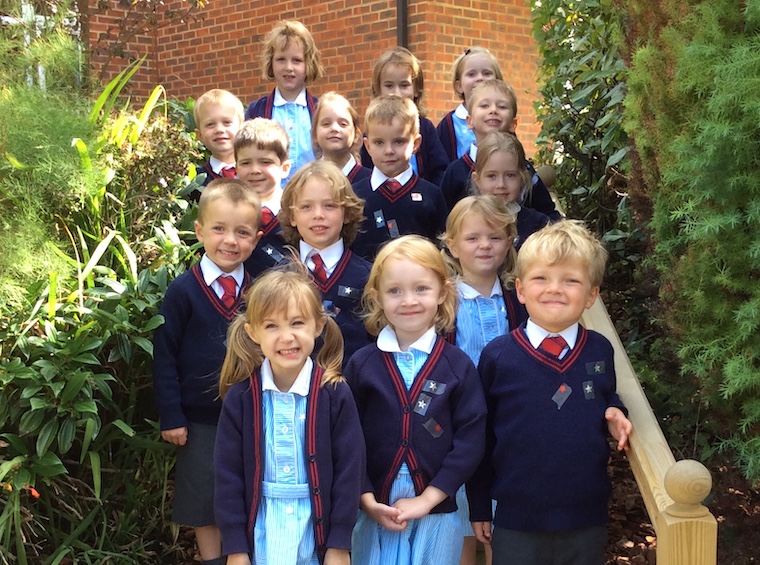 Since the start of term there has been lots of chatter, drawing and writing about holidays - all of which has been delightful. The beach has definitely been a popular activity during the break, not just for the children but for their teachers too!
In Maths, swatting numbers by recognition and also to solve number problems proved very exciting! I also got out the playing cards for a few games. Please do ask your children about playing The Fish Game in teams as I was very impressed with their excellent team spirit and abilities.
The children all felt very grown up meeting and shaking hands with their Form 7 'Buddies' who will keep a special eye on them when they play on the back playground after lunch. I know you won't believe me but it won't be long before your children will be the 'big ones' shaking hands with their Form 1 'Buddies'.
As you can see from our many photographs, the afternoons have seen the children mixing happily with each other and playing inside and outside in the sunshine, using their play to support their learning and give them confidence.
It is quite amazing just how much the children have enjoyed and achieved in these first few days of term. I am delighted they have settled so happily and getting to know them has been an absolute joy for me!