New shoes and new friends
06 Sep 2019
How lovely it has been welcoming faces 'old and new' into Transition!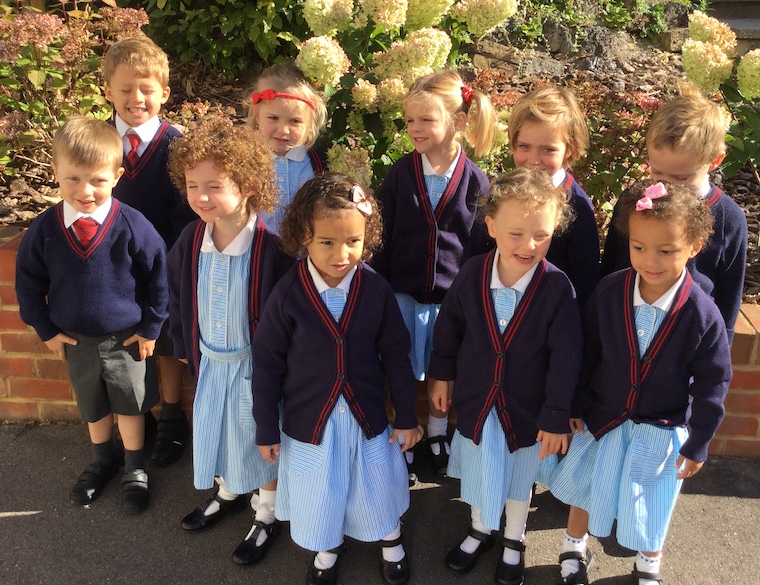 Everyone looked as smart as new pins on Wednesday, with many of the children sporting new shoes, uniforms and new haircuts. It was remarkable to observe how quickly the children became busy, engaging in new activities. For some, it seemed as though they had never been away for the long summer break and for others, it seemed as though they have always been with us.
Our new children have enjoyed decorating little outlines of themselves, ready for posting in our post box each morning for self-registration and the whole class has been carefully observing their features in a mirror and assembling self-portraits. We have realised that we are all indeed very different. Do watch out in our lobby, as you will shortly be invited to guess Who's who?
Our holiday memories are being kept alive in the Beach Cafe role-play area, which has been doing a super trade in ice creams and cold drinks. Finger Gym has involved fishing, using the magnetic fishing set. Another set, with real, bubbling water, has provided extra challenge!
Please be prepared for some tired children by the 'w' for week-end (our focus letter sound this week), as they have been processing numerous new instructions and adapting to new routines.
As you will have read... new really does encapsulate our first week of the Autumn Term.