Big, scary, hairy Gruffalo!
12 Sep 2019
With terrible tusks and terrible claws, the Gruffalo provides a rich source for adjectives.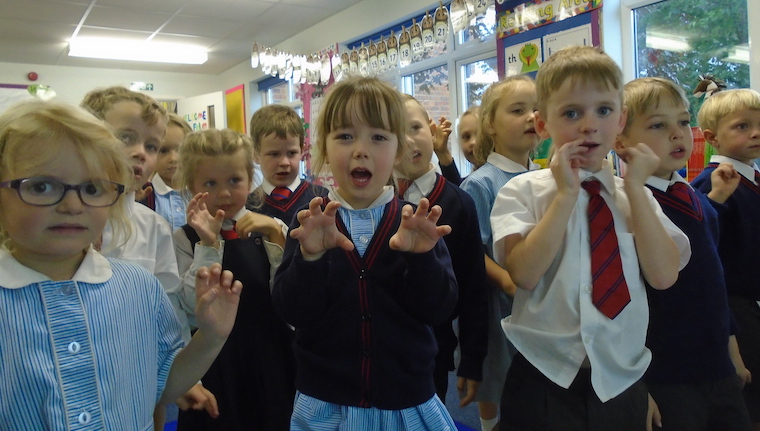 The Gruffalo has taken up temporary residence in Form 2's activities this week. The children thoroughly enjoyed singing the Gruffalo song and I saw some very fierce Gruffalos in class. They have been using adjectives in their writing to describe the Gruffalo.
In Maths, Form 2 have been using a number line to add on single digits. They played interactive games on the board to identify place value and have loved playing the game using dice, showing great perseverance.
In Humanities, we are learning about transport from the past. The class had a challenge to see how many modes of transport they could think of. Wow! They came up with so many different ways to travel around.
In Science the children were learning about the human body, identifying and labelling areas on a diagram. They loved singing Heads, Shoulders, Knees and Toes.