We made books!
12 Sep 2019
Such pride in Form 1 as they completed a tricky task making their own books!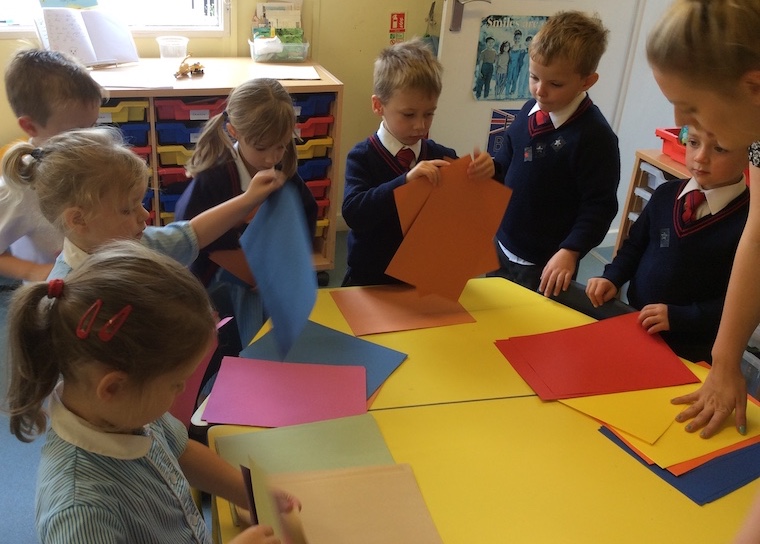 The children have thoroughly enjoyed making books this week. So much learning is involved in what appears to be a simple task and they certainly impressed me with their listening and thinking skills.
As a class we worked out how many pages we needed in our books and then halved that number to work out how many unfolded sheets we actually needed.
Once they worked out that eight pages required just four sheets of paper and they needed a different type of paper for their cover, they then had to go off and select the papers they needed.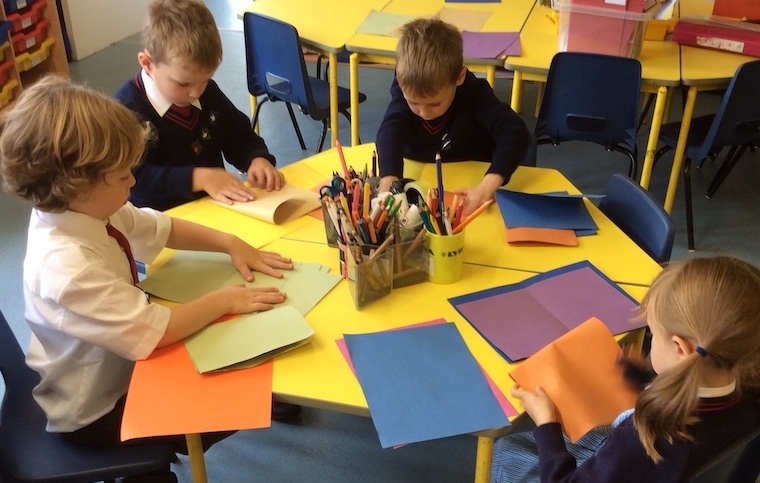 Folding a piece of paper in half is not that easy when you are little and working out how to fit a book together in order to staple it, needs a lot of thought. They learnt to use a stapler safely and they were so pleased that they had made the beginnings of a book.
Then they had to colour and cut out the pictures, stick them in the right place and add the words on the opposite page. They needed to make sure their cover included an illustration as well as a title.
Self-esteem and confidence rose as they completed the task virtually all by themselves!
We also had a great team game of Higher or Lower with our giant pack of cards which caused a LOT of excitement as well as LOT of thinking about the probability of the next card being higher or lower. A great game to play at home.