Seaside fun!
12 Sep 2019
This week has taken Transition beside the seaside and even under the sea!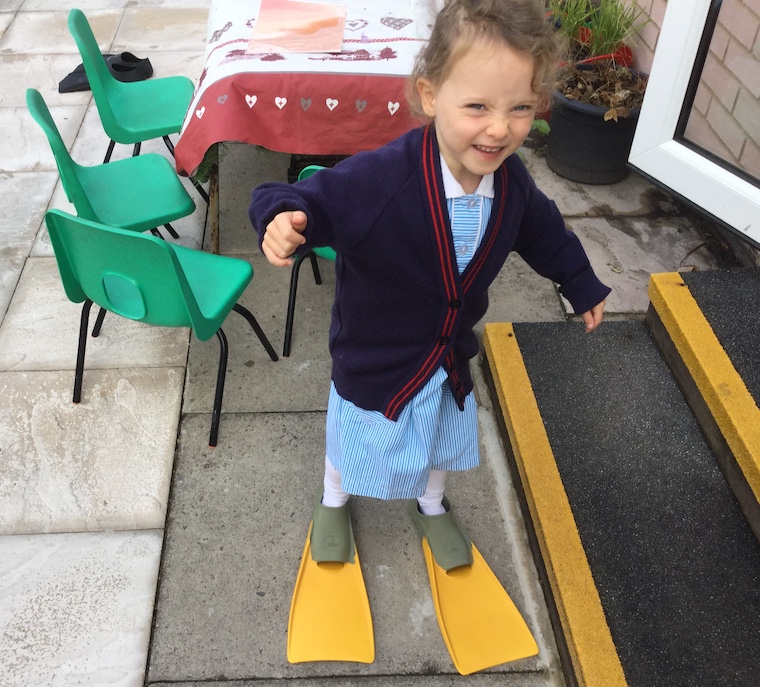 The children each made their own seaside in a jar. They enjoyed spooning sand into their jars, pouring in the water and then making their own choices of what to add, such as coloured pebbles, shells, small fish, fishing net and, in some cases, pirates' treasure. They have since been captivated looking in their jars.
They derived such enjoyment from handling the shells and pebbles that we decided to create some sand, shell and pebble art, the results of which are very effective.
We have learnt new songs about a big, blue whale who lives at the bottom of the sea and another entitled, Crabs and Starfish, which covers a whole array of sea creatures.
Reading the story of Mrs Armitage and the Big Wave saw us pretending to surf. Some children even had a go at walking in flippers, which proved quite tricky when not in water!
The children made postcards and they have been vey busy counting pirates' gold treasure. Finger Gym involved the children using tongs to pick up the correct number of coloured pom-poms representing scoops of ice cream.
Our first PE lesson was great fun, with fantastic listening from the children. We all enjoyed jumping from side to side and playing with the ribbon bands.
Do ensure you come to see our Guess Who? display in the lobby, to work out who's who in our class!