Scrimbling and wiggling...
19 Sep 2019
The Robins have been discovering the pleasure of scrimbling!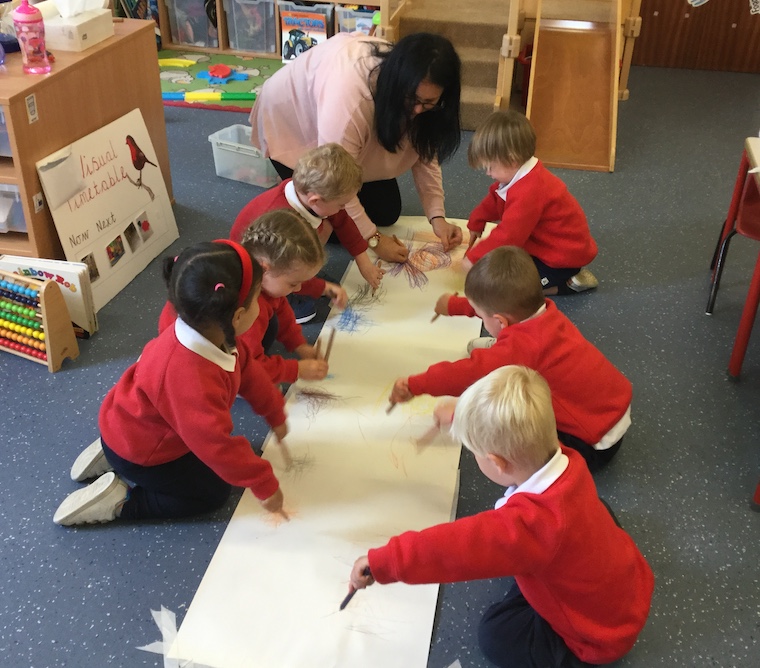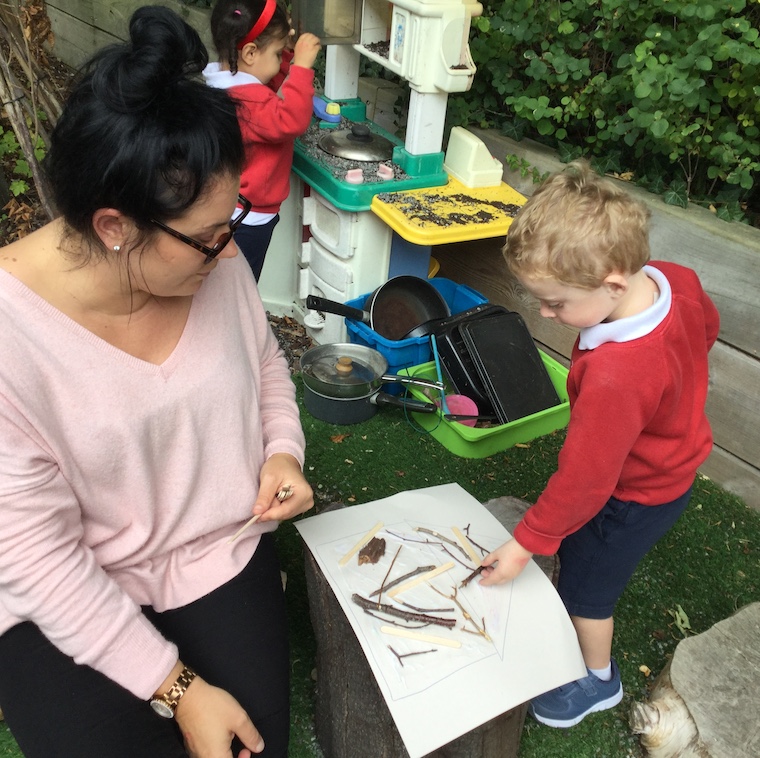 On Monday morning we were feeling full of energy, so we decided to do a scrimbling activity to music. The children had so much fun drawing and wiggling. This activity is a great way to encourage fine-motor control and most importantly... it's fun!
After our activity, we had a little play outside and found a beautiful sycamore moth caterpillar. Our Robins used their magnifying glasses to look at its stunning markings.
Our topic this week was Traditional Tales, so we read The Three Little Pigs. Our Robins made the three houses using paint, straw and sticks. The children liked using paintbrushes and water to paint our class - this was a great link to our topic.
It was lovely to see our Robins exploring resources in their play. They used the wooden slats to make roads for the cars, which then went off road! Form 6 popped in to say Hello and stayed for a little play in our sandpit. They made pies and cakes...yummy.
Our Robins tried watermelon for a treat this week and the children thoroughly enjoyed tasting something new. It's so important at this age to promote healthy eating and lovely table manners, so we always sit with the children at snack time.
Lastly, we must say how fantastically proud we are of how our new children have settled into their new surroundings and how our existing Robins have welcomed them into our class. It is great to see all the children playing nicely. Have a great weekend!