Match reports - hockey
23 Sep 2019
Wow! An amazing start to the hockey season. Take a look.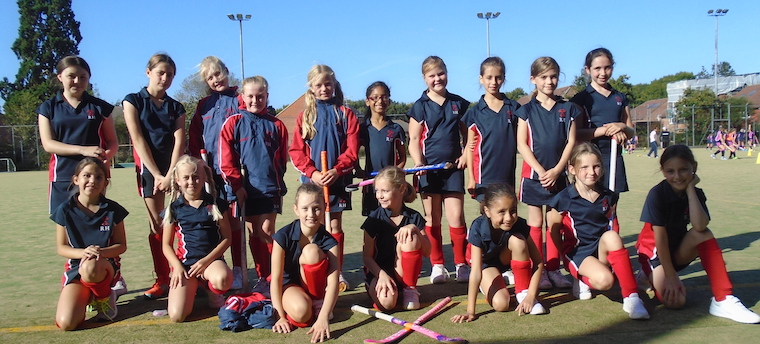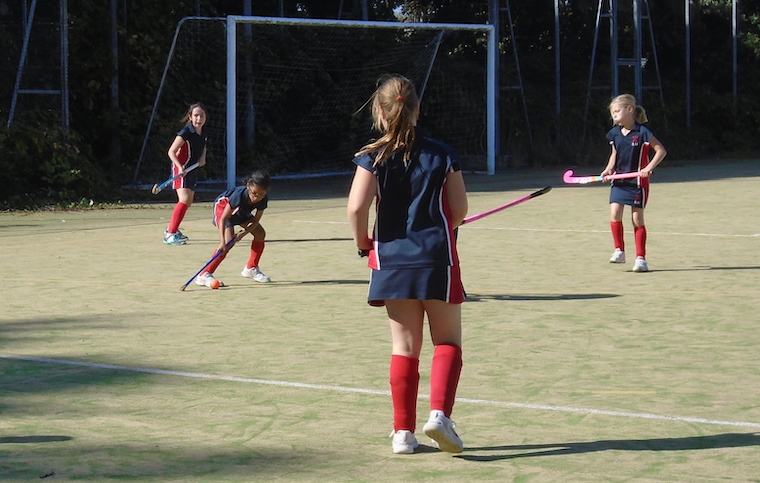 U11A v Hazelwood: Last Wednesday, the U11A team played their first hockey match away to Hazelwood School. We won 8-2 and the goals were scored by Lucy, who got 4 goals, Isabel who got 2 goals, Elizabeth and Olivia who got a goal each. It was good to play our first hockey match of the season and we are proud to have won! Well done girls!
U10/11 v Hazelwood: We had a couple of injuries but Russell House persevered and won 3-1! Zhanna was fantastic as centre forward, passing the ball brilliantly, which gave Mia the opportunity to shoot and score. Alice was superb in defence, tackling fearlessly! Ellie did lots of running upfront and made some excellent passes. Overall it was a brilliant team effort. Well done girls! Reports by Mia and Lucy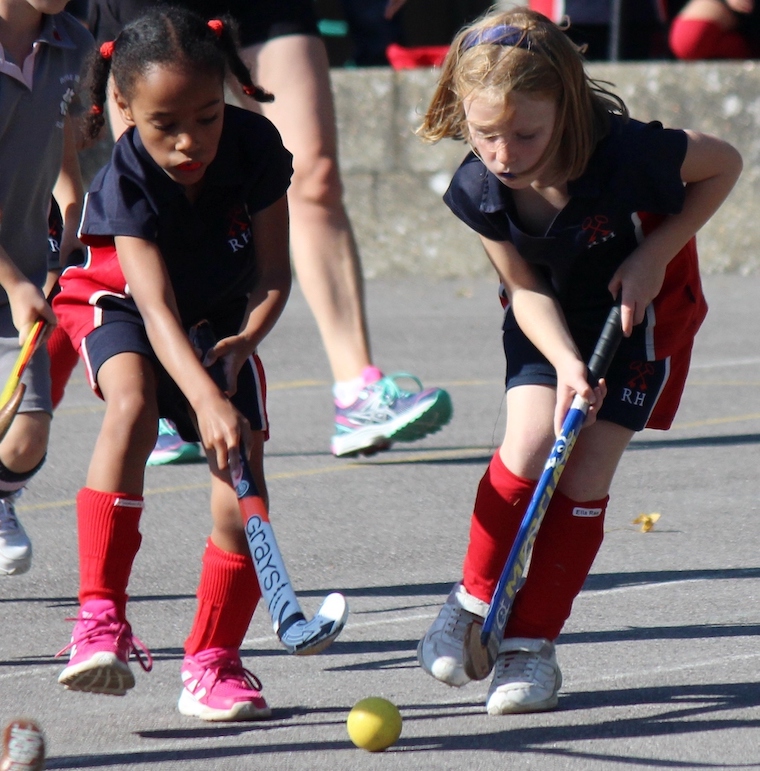 U8A&B v Rose Hill: Last Thursday, our U8 girls played their first hockey match of the season and their first ever fixture for Russell House. It was a beautiful day and a huge number of parents came to support the teams. The girls played incredibly well and we saw some outstanding hockey, resulting in two superb wins!
The A team had an excellent start and everyone played really well. We played against Rose Hill and we were really excited! We won 6 - 0! Maddie scored 4 and Ella scored 2. lt was excellent and we were really surprised because it was our very first match. It was a great match against Rose Hill and we really enjoyed our match tea!
The B team had a tough match which we won 3-2. Eva scored 2 amazing goals and Mevna scored 1. Everyone played extremely well. Nicole was great in defence and Amber was good at passing the ball. Mevna made a fantastic dribble the length of the pitch. The match was enjoyed by all, including the parents. Match tea was the best!
U9A&B v Rose Hill: On September 19th we played our first hockey match of the season against Rose Hill. We all played really well and it was lots of fun. We had to work hard in defence and we let some goals in, but we managed to get one back. We are already looking forward to our next match! Well done to our Player of the Match, Martha. The U9B team also played Rose Hill. We really enjoyed the match and it was the first match of the season for us. We did lots of running and scored a brilliant goal. Well done to the team!