Ready to run!
26 Sep 2019
Form 5's week got off to a running start...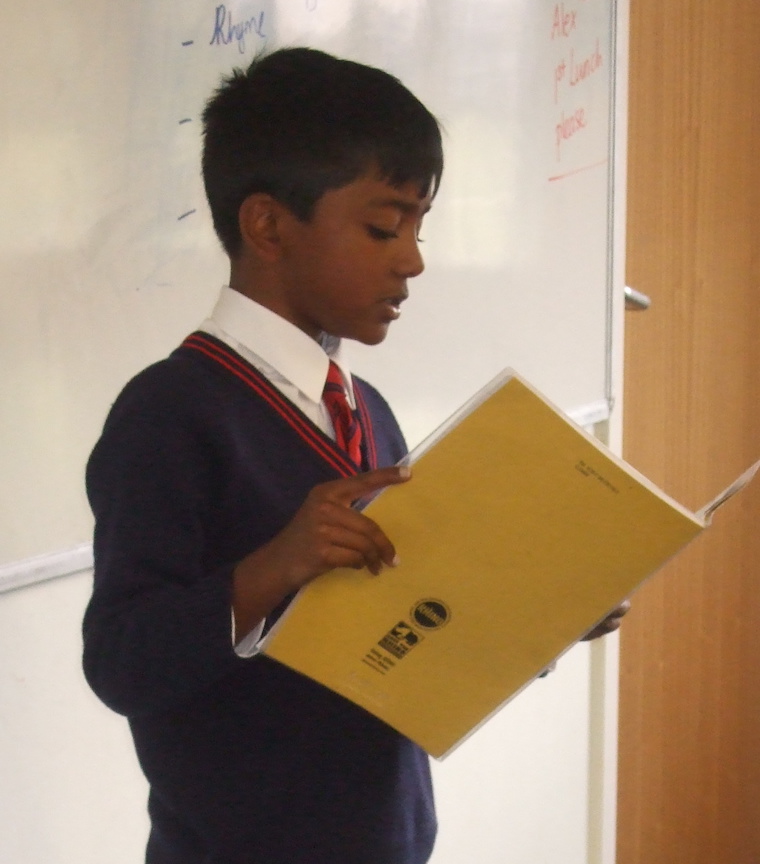 Form 5 have had a busy week. It began on Monday with the annual Hazelwood cross country relays, where the children ran in teams alongside members of Form 4. They gave their best, maintaining pace over an undulating course.
On Tuesday, the children recited poetry they had been writing in English. They stood confidently at the front of the class and read their work clearly to their classmates.
Then on Thursday, Forms 4-7 were visited by author Tom Palmer. He spoke to the children about his love of books and explained how he got into writing sports books, before branching into history.
The children asked lots of questions and he responded with questions of his own related to news, magazines, books and history. Then it was time for some rugby in the hall! The children competed to see who could score a point.