Soup, snacks and Scary Sid
27 Sep 2019
We've had a very wet week but this hasn't stopped us from exploring our surroundings.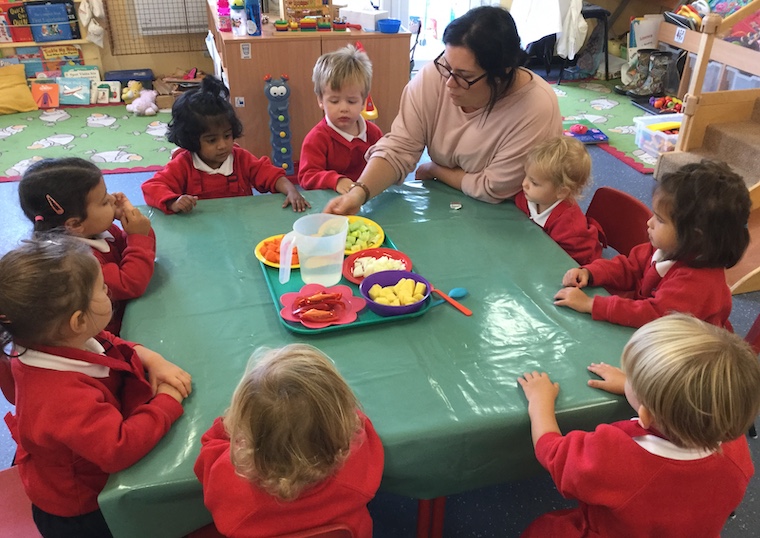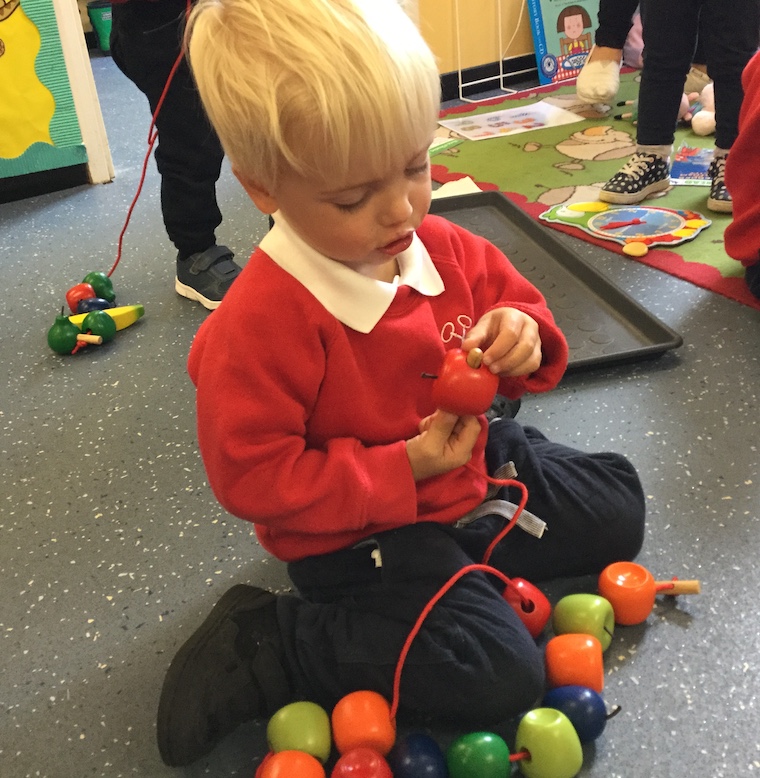 Our Robins enjoyed using the rain water in their open-ended play. They mixed the water with sand and mud - and a few leaves! We spoke about the sound of rain and how it feels on our face.
Our topics this week have been Healthy Eating and Harvest. The fruit threading activity was enjoyed by all and showed how well the children's fine-motor and gross-motor skills are developing. As part of our topic, we made vegetable soup and it was lovely to see such nice table manners.
We enjoyed reading Handa's Surprise and You're Not So Scary Sid. Both stories linked to our topics and, sure enough, Sid wasn't so scary! Our Robins decided they liked Sid in the end, even though he was scary in the beginning.
One of our Robins brought in some cooked corn on the cob from home. This was a yummy treat for our snack time. Mrs Warner also brought in some blackberries from her garden. The children said they were delicious.
We had lots of fun in our Music session with Mrs Bannister, exploring sound and dancing to the music. We paid attention to the rhythm - slow and fast!