Bake off showstoppers!
29 Sep 2019
Pictures of some of the stunning entries for our Bake off Challenge.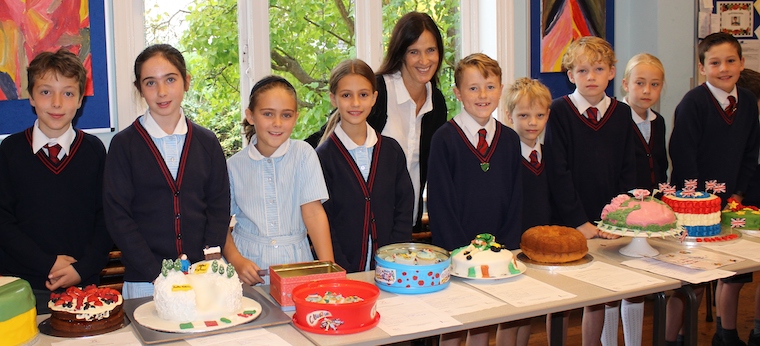 What's a great way to celebrate European Languages Day? With a European Bake Off, of course!
And what a Bake Off, it was! Showstoppers abounded among the more than 30 entries from children in Forms 5-7. Such an amazing effort, and such creativity from everyone!
After the judging (with results announced next week), slices of cake were sold off in school to raise funds for our school in Nepal. The total raised was more than £280. Thank you to everyone who took part.