Lunar adventures
03 Oct 2019
What should you pack for a journey to the moon?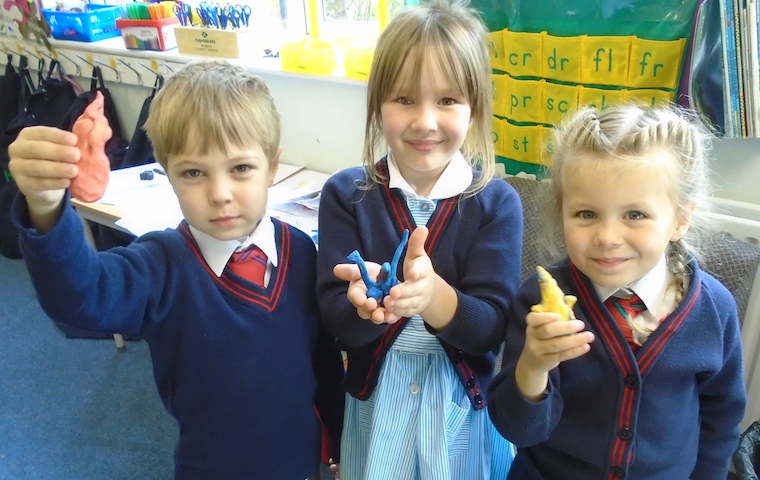 Form 2 have been very busy preparing for their assembly to main school this week. They performed confidently, telling the older children all about their Gruffalo hunt. They sang the Gruffalo song and a song they had made up in class about their hunt last week.
In English the children pretended they were going to the moon. They thought of many important items they may need there… teddy bears, chocolate, their pets, books, computers and sandwiches. It was great fun putting on space suits and flying off into space!
During Humanities they have been learning about Neil Armstrong and the moon landing. They enjoyed designing and making their own spacecraft similar to Apollo 11 out of plasticine. There were lots of impressive and creative ideas!
During Maths Form 2 have been halving shapes and numbers. The children have also been measuring using a metre stick, finding items bigger and smaller than a metre.