Our own harvest
03 Oct 2019
Form 1 have been using lots of thinking skills in gathering apples for a crumble.
I could not have been prouder of the children at our Harvest Assembly this week. They sang their hearts out to their audience whilst obviously enjoying every moment. Even better for ones so little, they listened intently as others in the school performed their songs and poems.
With harvesting very much in mind, we grabbed a pocket of sunshine to pick some apples from our tree on the little paddock. With storms the previous day the children were delighted to find quite a lot of windfalls. However more apples were needed and they quickly noticed there were still quite a few in the tree.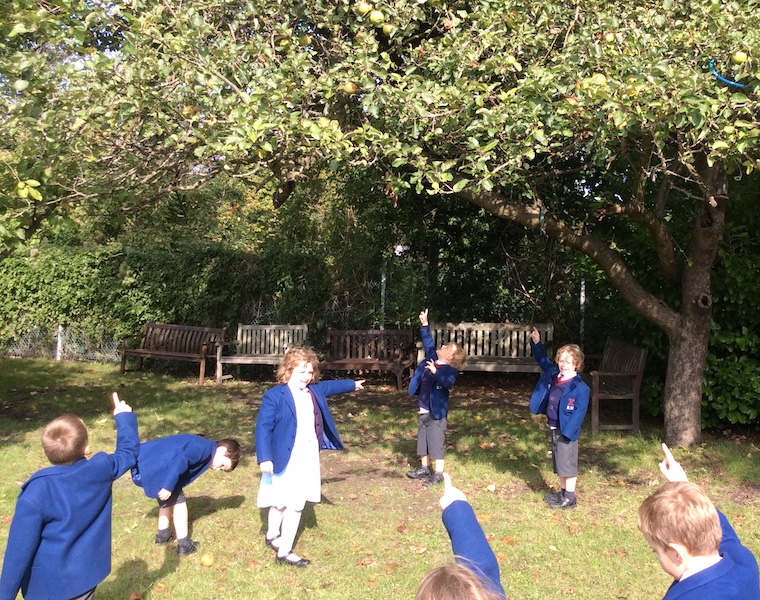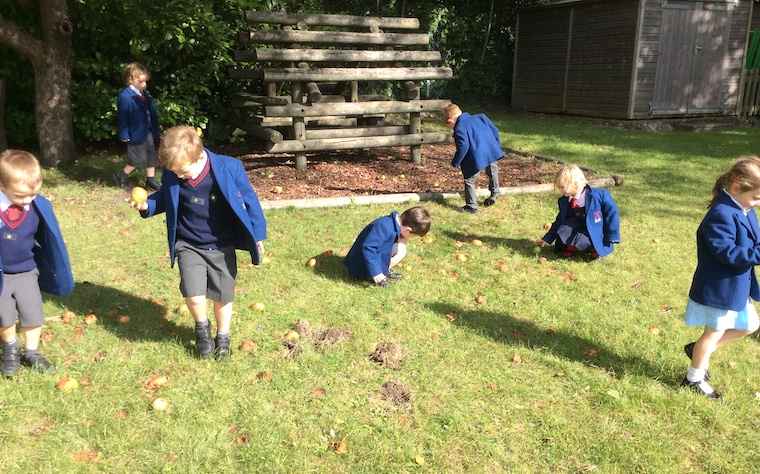 With questioning, the children came up with some great ideas to solve our problem and were absolutely convinced that I could actually climb up into the tree to pick the rest of the apples. I, of course, decided to let them think of other ideas.
The tree was shaken and sticks were thrown but eventually it was decided the best solution was to use a long pole to knock the apples down. The children sensibly stood back whilst I did a lot of jumping up and down and, much to their delight, it worked.
They were so excited and quickly picked up lots of apples, many of which were huge. Everyone had a go at estimating how many we had managed to harvest and then, once back in the classroom, we counted to see if anyone was close to their estimation. In fact there were a couple of really good estimations that were only a few apples out. The next task will be to make yummy apple crumble. They can't wait (and nor can I)!