All things autumnal
04 Oct 2019
There has been a flurry of autumnal activities in Transition this week.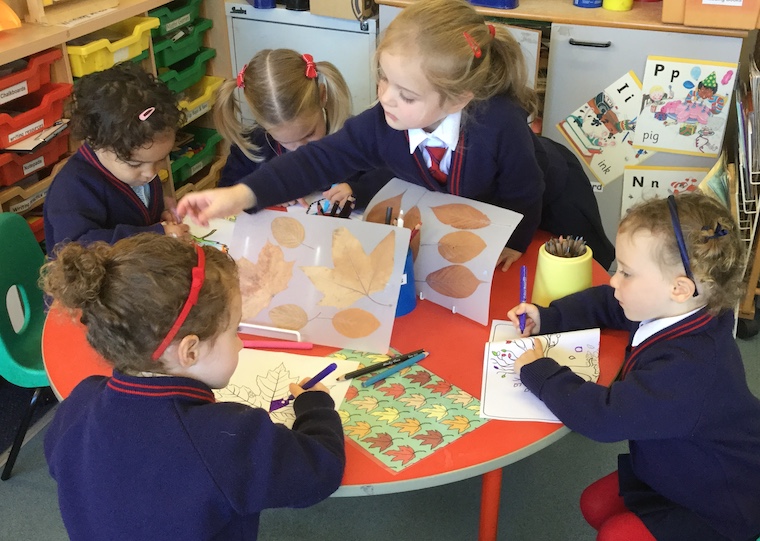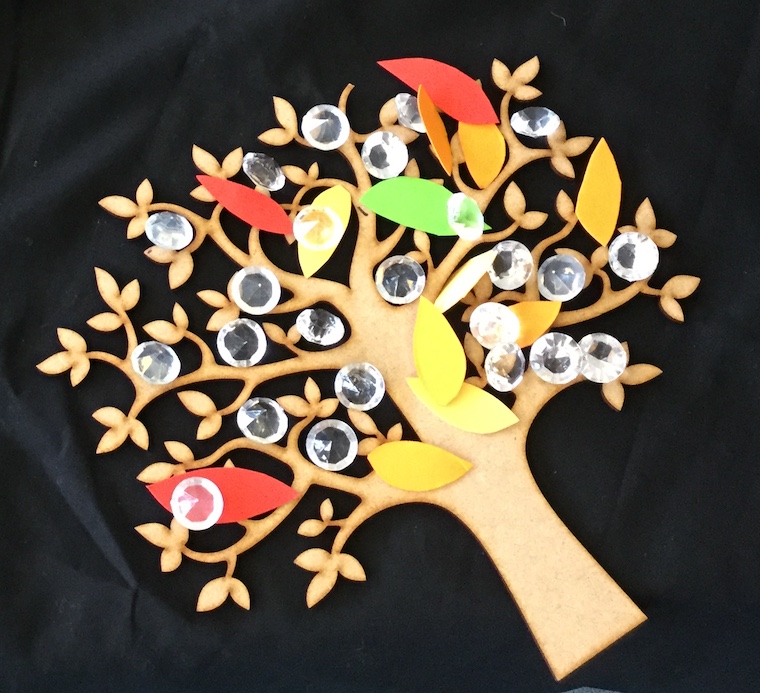 The highlight, of course, was our whole school harvest celebration on Wednesday. From singing about the Dingle Dangle Scarecrow and crops growing higher and higher, we have also been attending to autumnal pursuits in the classroom.
We been looking at various seed pods, colouring in leaves and noticing repeating patterns with coloured apples. We have also created beautiful autumn trees in transient art activities using a variety of small, loose parts.
Some children have been thinking about the initial phonic sound in various words associated with autumn and everyone has had a go at sorting the big tray of dried beans and pasta into their appropriate pots, using the chopsticks and tongs. This activity also resulted in various healthy autumn soup recipes being created!
Our ICT session in The Hub was very exciting as all the children had their first experience of using the new chrome books to complete the Gingerbread Man game. It was lovely to see the children use their 'pointy finger' to count the number of buttons on the Gingerbread Man's body and then selecting and clicking on the corresponding numeral, using the mouse.
Please don't be at all surprised if there is a lot of hissing going on at home this weekend, as we have been focusing on the phonic sound that relates to letter s. Some very sparkly, slithery snakes, some of which were created outside in the sunshine, are now hanging in our window, hissing at everyone entering our classroom! Sssssssss!