Sports Reports: Hockey
14 Oct 2019
Catch up with results from recent hockey matches.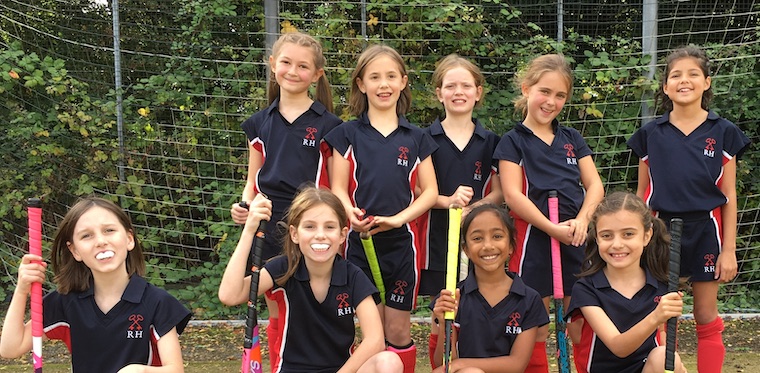 U10/11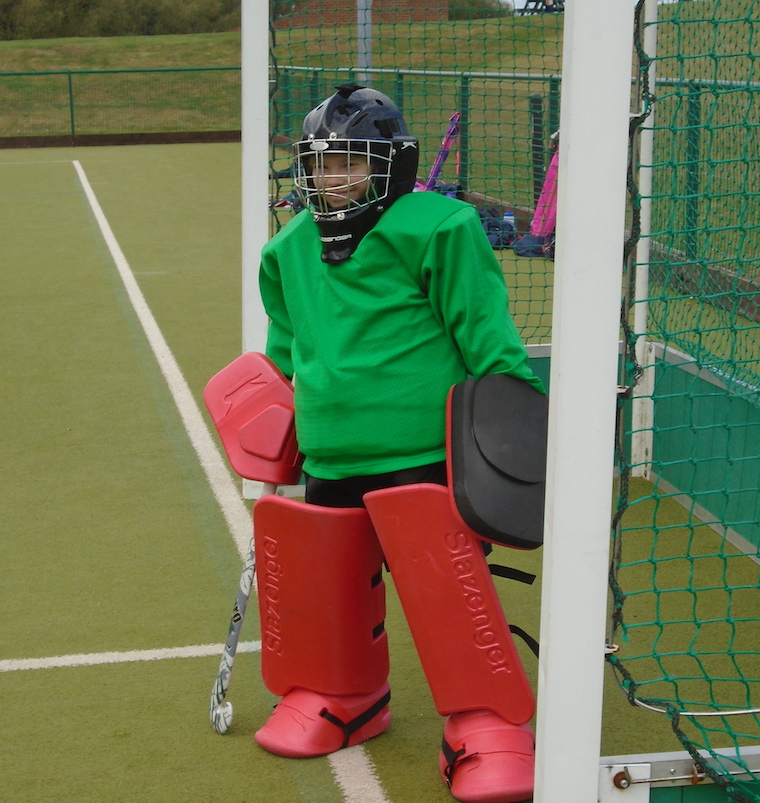 v Lingfield College: The match was tough, but we fought hard and dominated the game. In the dying minutes, Lingfield scored the winning goal and we were unlucky not to draw, but we are proud of how well we played. Isobel scored an excellent goal and we had quite a few near-misses! We all worked very well as a team and played well up-front to get 3 penalty corners. Abbie was an amazing goalkeeper and Elizabeth and Lucy did a great job with passing. Well done to Lucy, who was voted player of the match! Final score: 2-1. Well Done everyone!
The B team also had an exciting match. It was a tough game and we all played well. We were drawing 1-1 at half time, but a few mistakes led to us conceding two more goals and we lost 1-3. Abbie was in goal and she made some brilliant saves, especially as it was her first match as goalkeeper. We all really enjoyed the match and can't wait to play again! Well done to Mia, who was voted player of the match. Reports by Lucy and Mia
U11 v St Michael's: The match began with Russell House scoring three goals and St Michael's none. But as the match progressed Saint Michael's managed to score three goals and we scored one more. Russell House played amazingly. Zhanna and Mia hit some great shots directly into the shooting circle, some of which made their way onto Lucy and Anna's sticks which were then turned into goals. Ellie in defence hit a great shot, which made its way from defence to attack. Also defending, Bardot was great at hitting the ball away. Of course, Abbie once again saved some awesome shots which actually saved us the match! Russell House won 4-3 and Anna was player of the match. Well done Russell House, we played very well! Report by Anna
U9A&B v Derwent Lodge: The A Team played very well and won 5-1. The girls all worked really hard in attack to score the highest number of goals in a match so far this season!
The B-team also had an excellent game. They conceded two goals in the first few minutes, but then dominated the rest of the game. We had so many near misses, it was a shame we didn't manage to get at least a draw. Well done on two excellent games of hockey U9s! Reports by Megan and Charlotte
U10A&B v St Michael's: The B Team played first and had a brilliant game. Unfortunately they lost 1-0, but everyone played very well. Ava kept taking the ball into the D and it kept being hit away. Isabella and Alice were amazing defenders by clearing the ball away. Florence was always in the D and ready to score, making some excellent runs from one end of the pitch to the other. We played inside which meant that if anyone hit it on the side, it was still in. We had so many chances to score but St Michael's were strong in defence. We had very good space and really tried to keep possession of the ball. The hockey match was very good and everyone enjoyed it. Well Done Russell House B team.
The A Team also played very well, but St Michael's were very hard to beat! In the first half, the score was 4-1 and in the second half St Michael's only scored one goal. It showed that we were improving throughout the game, remembering what Mrs Curling had told us. We used lots of different techniques that we had learned in class to try and win against the other team. Isobel scored an amazing goal from the back of the D and Freja was player of the match. Overall, I am very proud of my team for not giving up and trying their very best. I hope we win our next match! Reports by Maisie and Alyssa
U9 v Hazlewood: We won 8-2! Martha played really well and five different girls scored goals, which made it a great team effort. Great defence from Emelia, Emilia and Varsha. Lots of great tackling from Dorothy and Annabel. Great speed from Martha and Megan and midfield attack and defence by Scarlett and Charlotte.
U8B v Hazelwood: The team played really well together against Hazelwood. It was our first away match and we had great fun going on the school bus. I was captain for the first time and we all played our hardest against the other team. Maia did some great defending and Dakota scored a goal! The final score was 3-1 to Hazelwood, but we still had a fun time playing them and look forward to our next match.
U8A v Hazelwood: We started with a quick goal from Ella R followed by a goal from Lexi. Everyone in defence played very well and we kept a clean sheet with Ella R scoring three more goals to make the final score 5-0 to Russell House. Well done girls. What an exciting game of hockey! Reports by Scarlett, Eva and Lexi