What will this do to teeth?
17 Oct 2019
Form 4 have been investigating the effect of various liquids on teeth.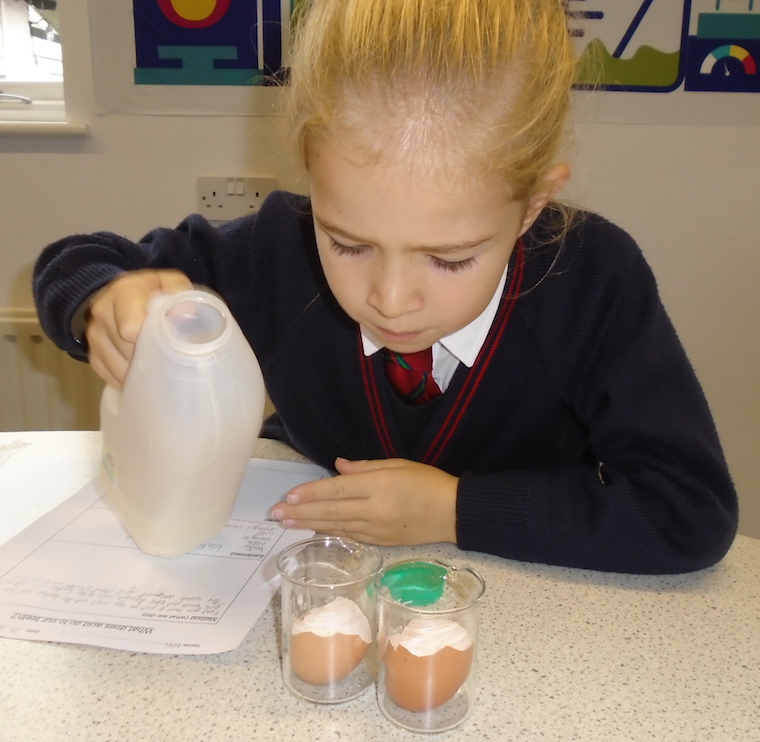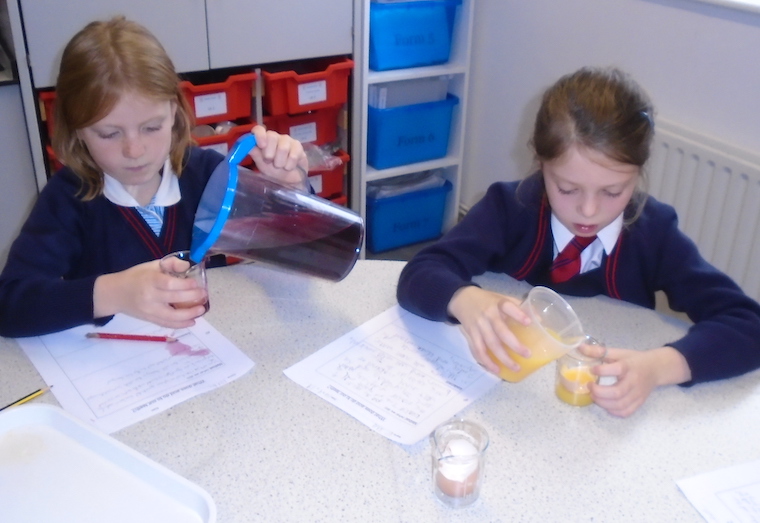 Form 4 are completing their work on teeth this week. They wanted to find out what effect different liquids had on teeth. First they discussed how they could carry out the test and what they needed to do to make it as fair as possible.
They used eggshells to replicate teeth and various liquids were poured over them. The children were very surprised by some of the results and not overly keen on the smell of the vinegar!
In English, the children have been writing acrostic poems and in Humanities they have been learning about Boudicca and her revolt against the Romans.