Look out - censors about!
17 Oct 2019
After writing letters from the trenches, Form 7 turned them over to the censors.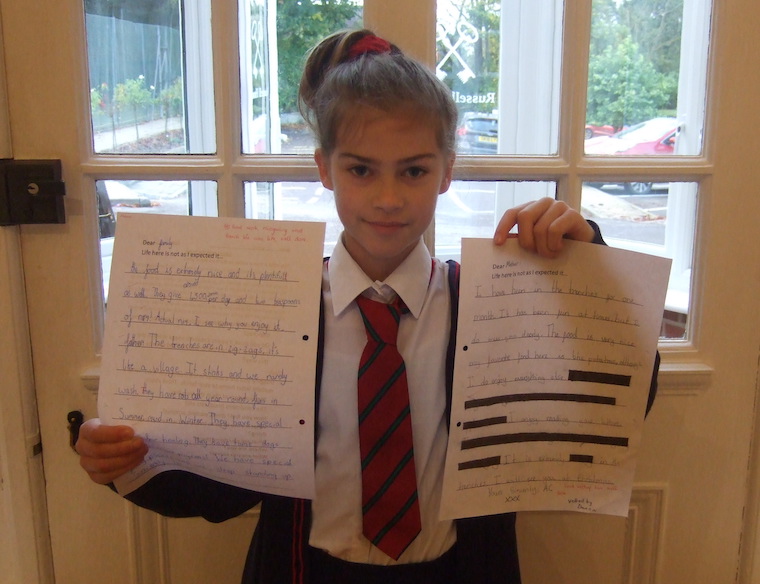 It's not often that teachers tell children to cross all of their work out, so Form 7 were slightly taken aback this week when Mr Dawes asked them to do just that!
Having imagined they were soldiers in the First World War and written letters from the trenches, the children then had to swap their work and redact any potentially threatening information. The children were amazed at how little information could actually be left once the censors got their hands on them!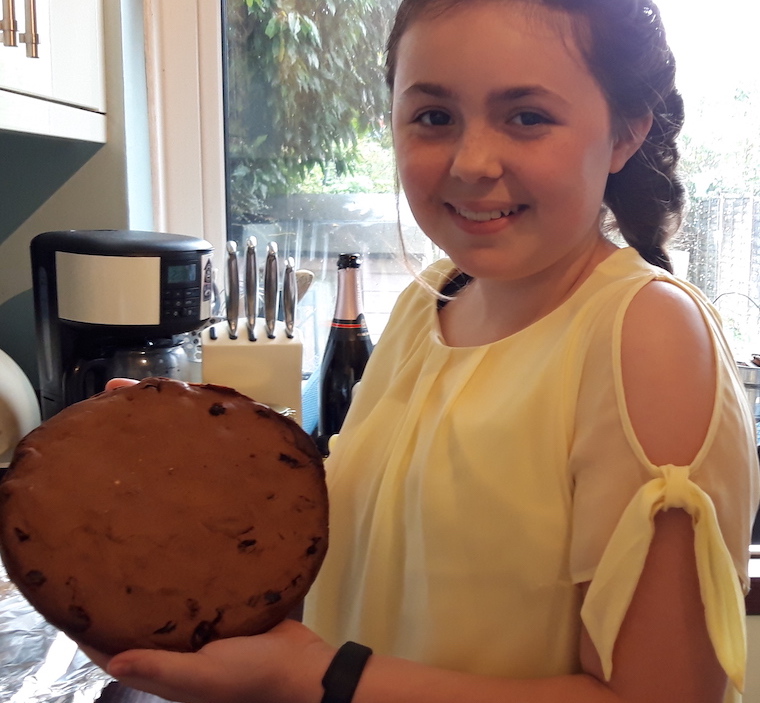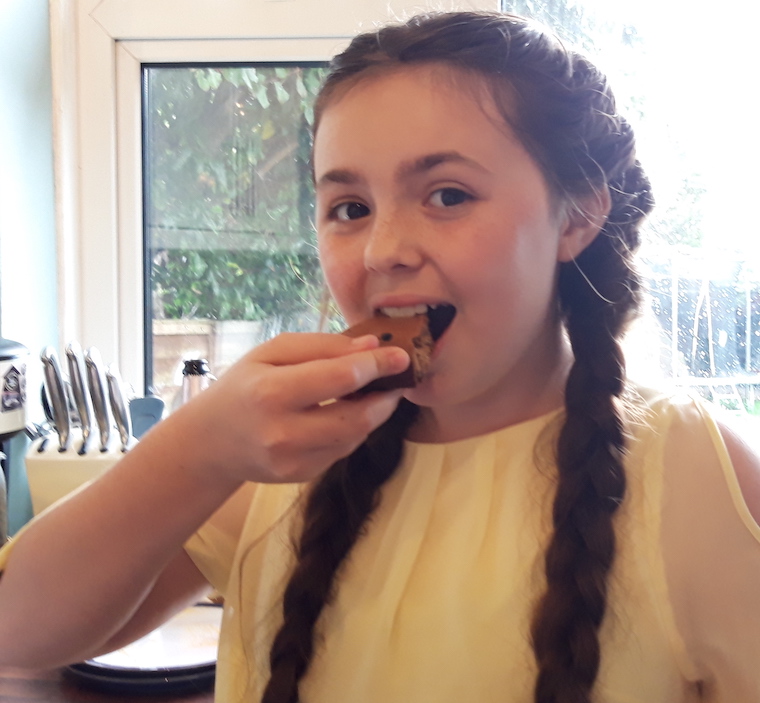 Mr Dawes was also treated to a 'rations cake' by one of our star bakers. The recipe consists of flour, milk, vinegar, brown sugar, margarine, baking soda, ginger and nutmeg. This was an actual recipe that the government gave to the public to send to the soldiers.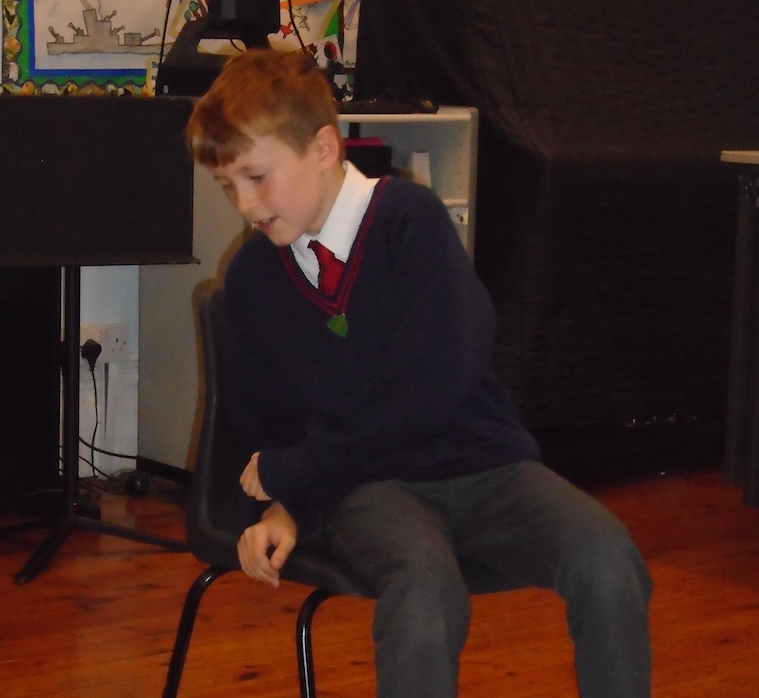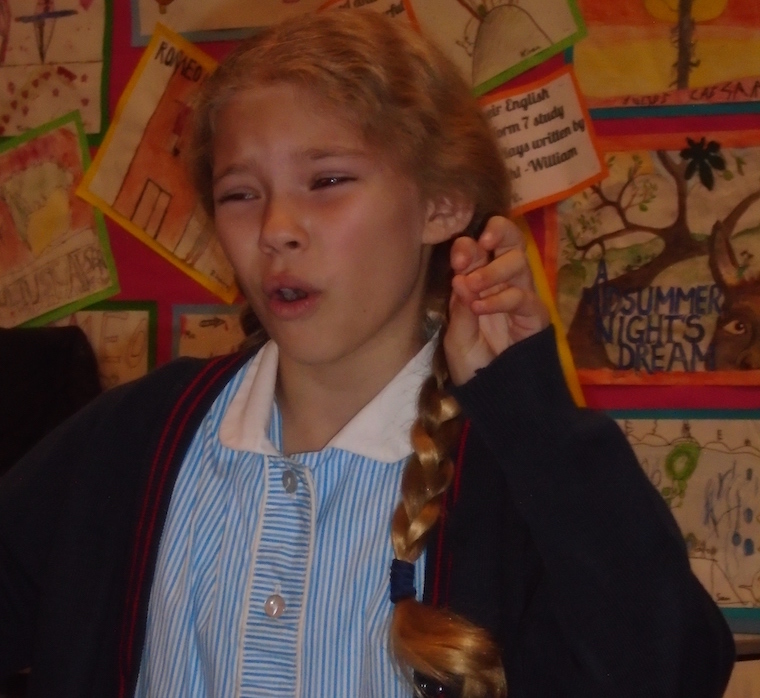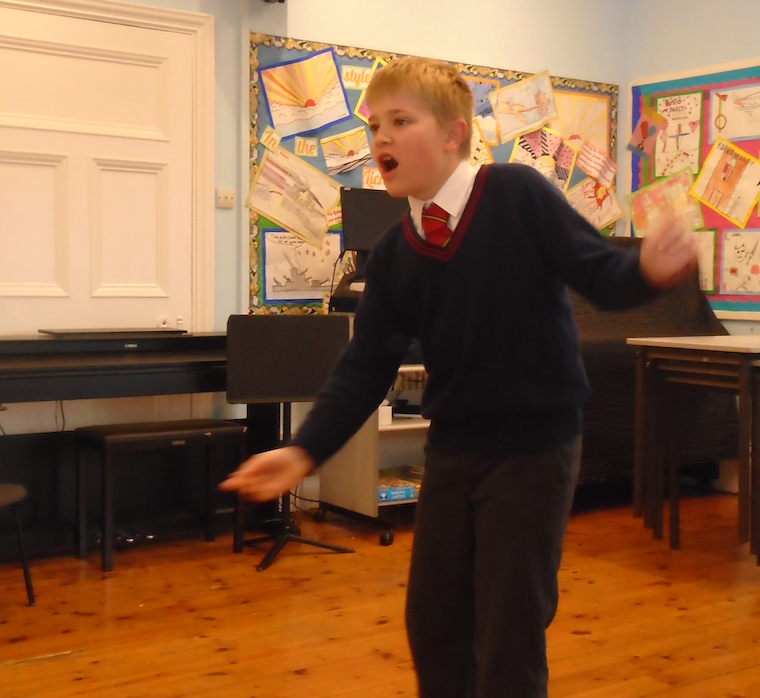 Congratulations to our five Form 7 finalists from the poetry competition this week. We look forward to hearing your poems again in our internal final after half term. The quality was very high this year and each child should be very proud of the efforts they put in to learning and performing in front of an audience.