Spider alert!
17 Oct 2019
Form 1 have been making spider hats - with eight eyes!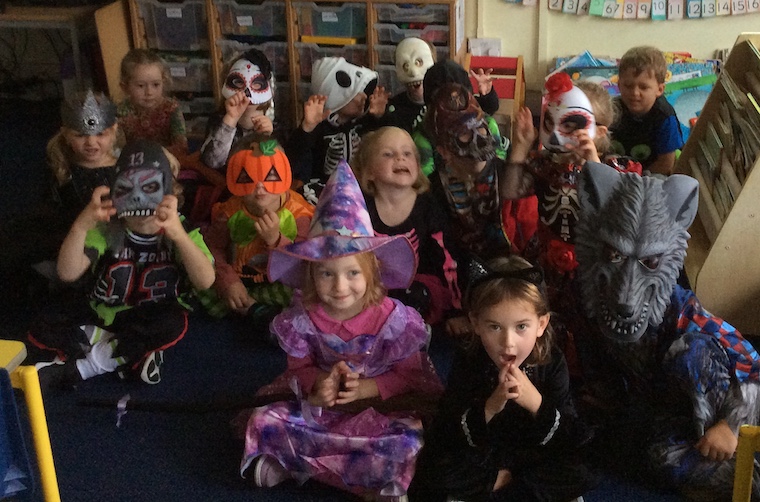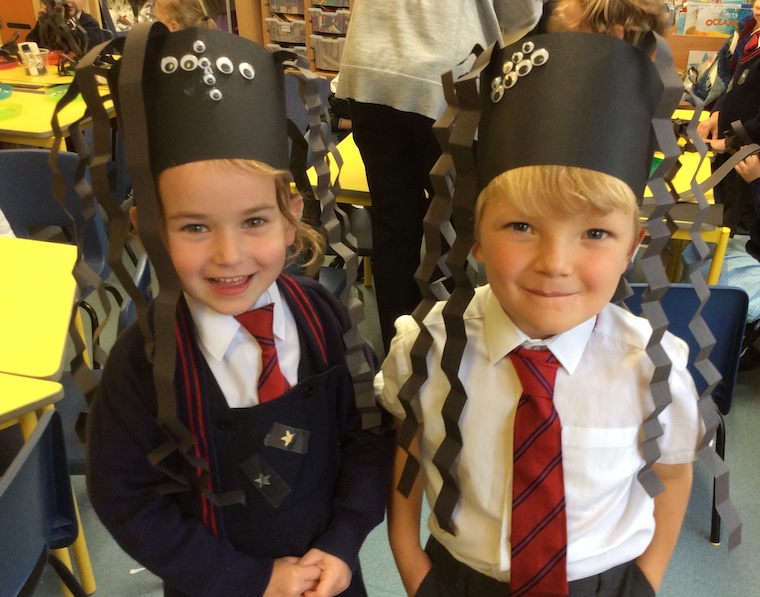 After seeing the inventive costumes from last week's Halloween party, I just had to include a photo of the children all ready to take part in the celebrations.
Although Halloween is still some way off, we decided to make some spider hats. Apart from experiencing folding, sticking and cutting techniques, they also learnt that spiders not only have eight legs but also usually have eight eyes! I think they look brilliant.
Another celebration we have been learning about is Diwali. The children have now made their clay pots and once dry they will be painted, decorated and filled with tea lights, ready to use at our Diwali assembly after half term. They also thoroughly enjoyed creating symmetrical Rangoli patterns, some of which are really quite intricate.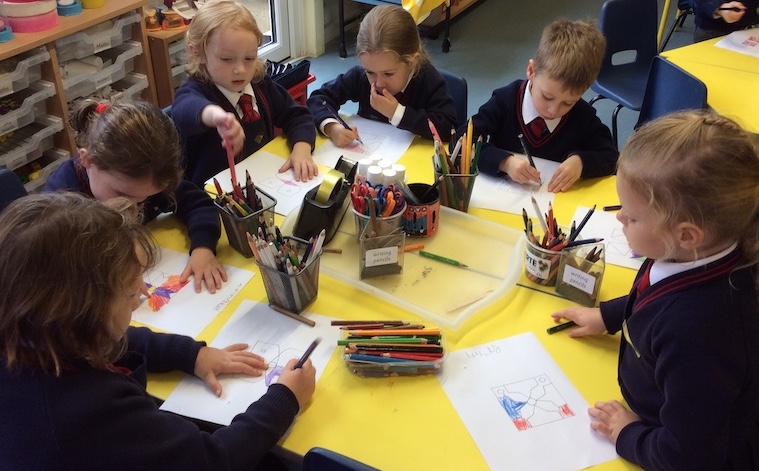 As half term approaches, I am delighted to see just how much the children have learnt. They certainly excelled themselves this week as they managed to correctly sort cursive letters into different formation groups which is definitely helping them with their improving handwriting.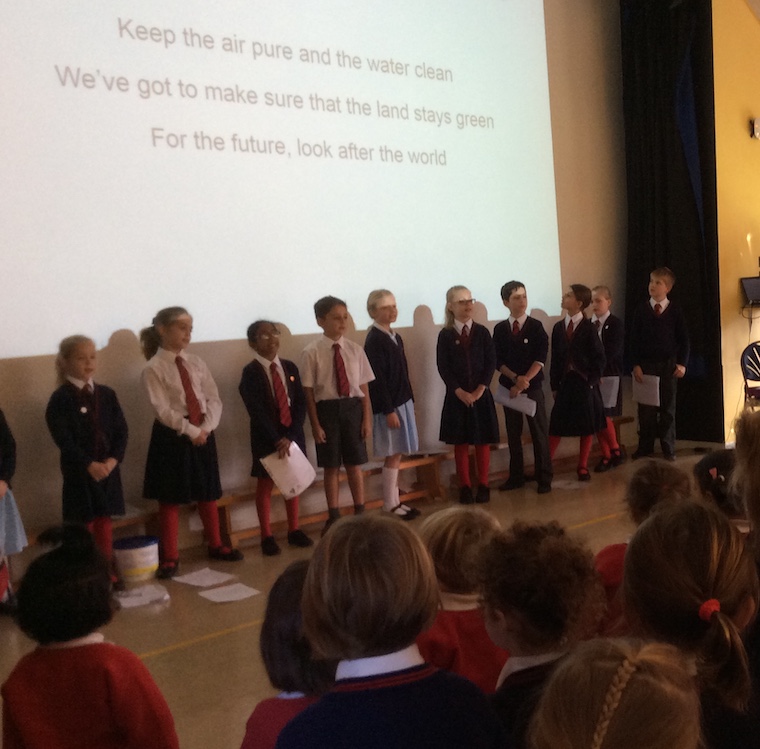 Everyone in the school has been involved in Environmental Awareness Week and I know Form 1 particularly enjoyed attending a whole school assembly presented by the Eco Committee to hear about all the work they are doing to help the environment. They can't wait to see the chickens that will be joining us at the end of the paddock.
Another photo I just had to include was an impromptu 'winking' moment. Mrs Goodwin came in wearing some lovely pink clothes and, never one to miss a learning opportunity, I said we should all wink (because it rhymed with pink) at her. Pretty impressive winking I think for ones so young and lots of happy little faces too! I imagine they will be keen to practise this skill over half term. Enjoy!