Performance poetry
18 Oct 2019
This week Form 6 performed poems for the first round of the Poetry Live competition.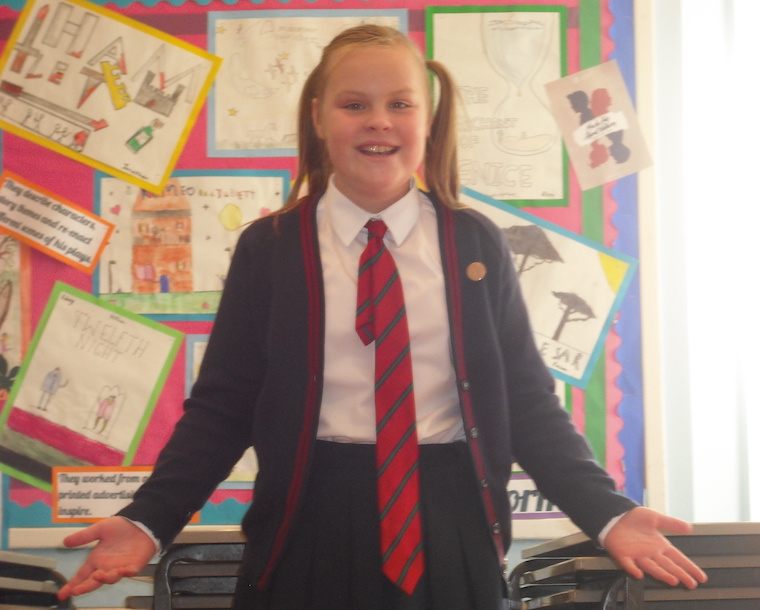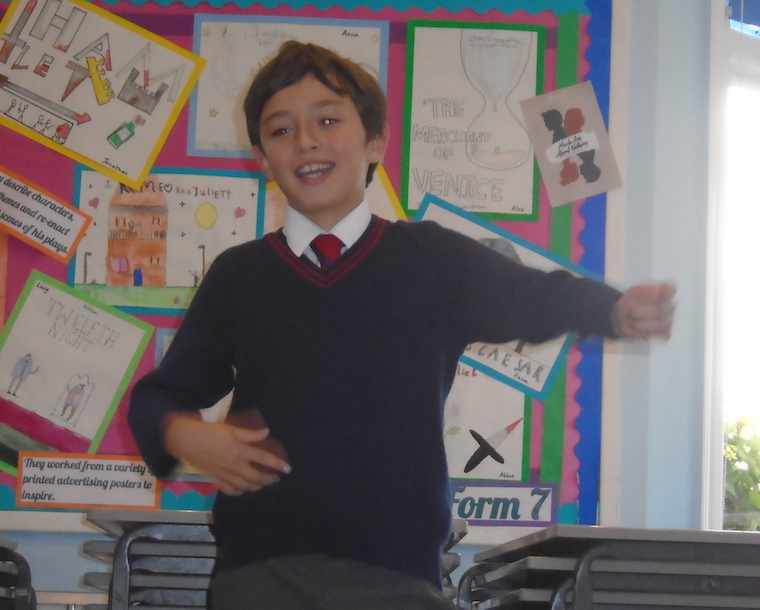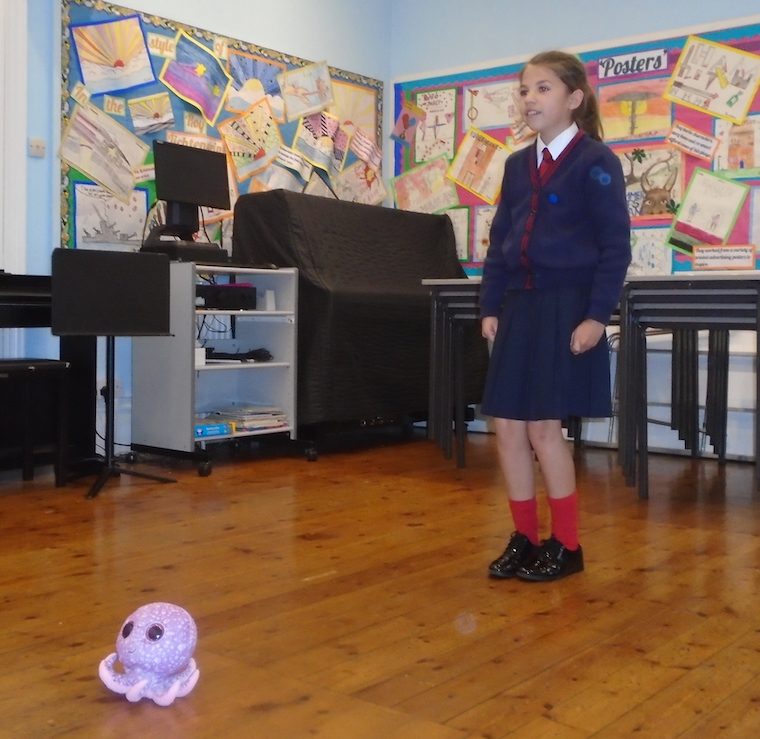 Children were asked to select a poem, learn it off by heart and have it ready to perform to the class on Tuesday. Mrs Curling and Mrs Hutchinson judged the competition and were certainly impressed at how well the children had learned their poems and presented them in front of an audience.
The children were judged on their use of expression, volume, fluency, engagement with the audience, understanding and theatricality. Some children acted out their poems, some used props and one pupil even wrote his own poem specifically for the competition.
Well done to all of the Form 6 children, who clearly spent a lot of time preparing, and congratulations to the Form 6 finalists: Dylan, Alyssa, Florence and Freja! We wish them all the best for the Internal Final on Thursday 7th November.
Well done to all of our pupils, who have been making such a huge effort to be more environmentally friendly this week. A large number of children walked to school or part of the way to school on Wednesday and during Form Time the children shared what they do at home to reduce their carbon footprint. These are some of the ways that the Form 6 children are helping already:
Recycling all paper, cans and plastics
Saving wrapping paper and reusing it
Only buying products that can be recycled
Passing on clothes and items to friends and family or donating them to charity
Collecting and re-using rainwater in the garden
Using reusable pots for food, instead of bags or clingfilm
Putting food waste into compost bins
Walking or cycling instead of using a car
Three pupils in Form 6 are now members of the Russell House Eco Committee. They have been working hard during their break time to start thinking about what changes we could make to help us gain the Green Flag Award. We have some very exciting projects that are well under way, including the construction of a chicken coop, pond and vegetable patch. The Eco Committee presented their ideas during a whole school assembly on Thursday. Well done and we look forward to finding out what is going to happen next!
Lastly, congratulations to this week's white badge winners: Alex, Max, Eashar and Christian.