A paper-free English lesson
07 Nov 2019
Grammar and punctuation without paper? Form 6 shows how it's done.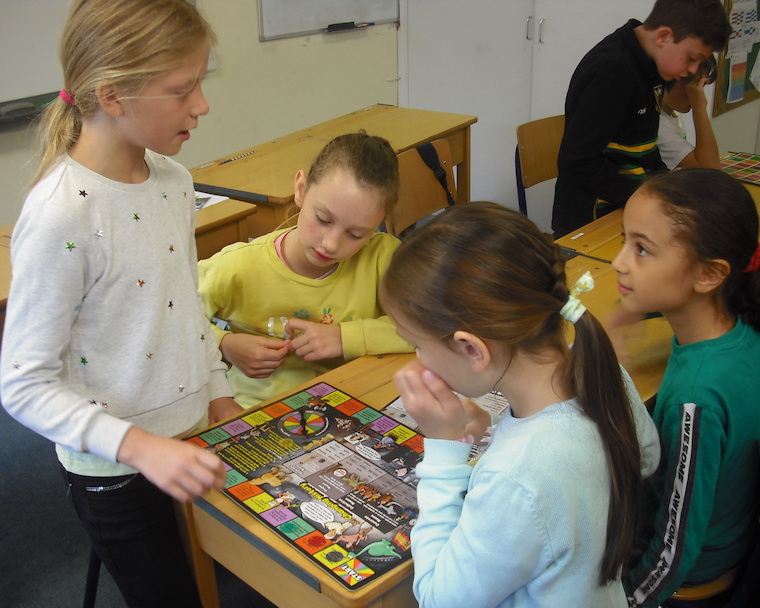 On the last day before half term, the Form 6 children had a paper-free day, as part of our Environmental Awareness Week. During their English lesson they played grammar and punctuation games, which they thoroughly enjoyed, as you can see from the photographs. This week they have been talking about what we can do to be more environmentally friendly when planning fundraising ideas.
Congratulations to the following children, who have achieved a personal best score in their Star Maths this week: Ben, Florence, Hector, Freja, Max and Matilda.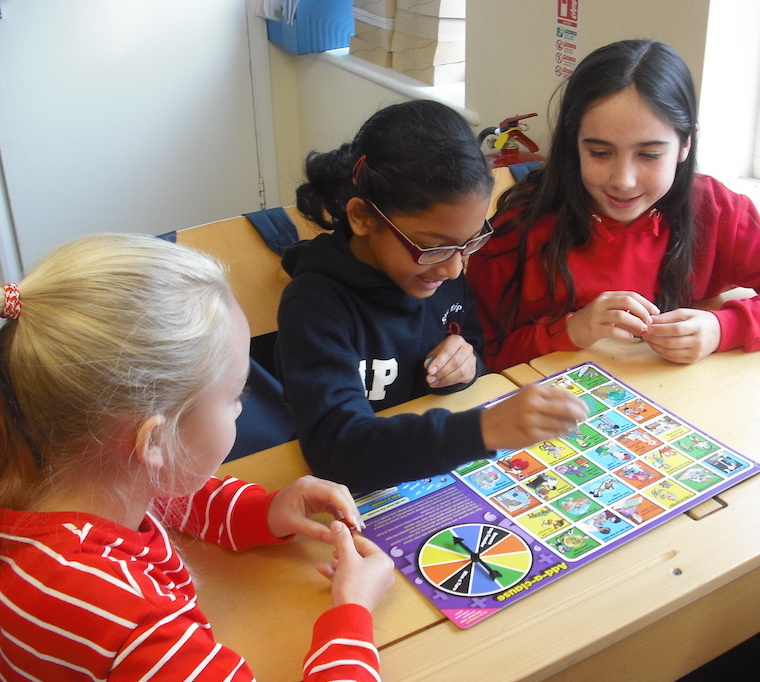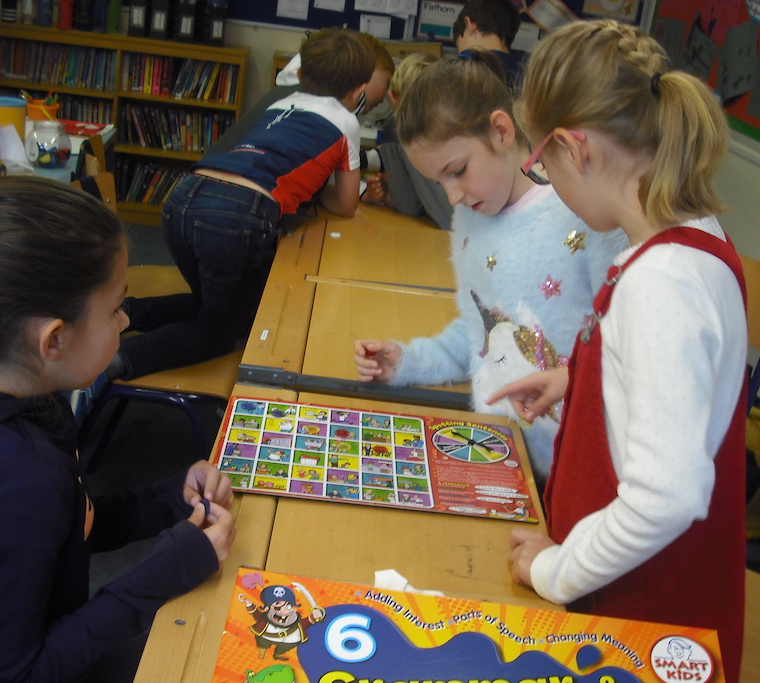 Form 6 loved the visit from United World Schools on Tuesday and are incredibly excited to have their drawings sent off to the children in Nepal, who will be starting school in January. They asked so many thoughtful questions and were shown pictures and a video clip of what is already happening and what's going to happen next. Watch this space!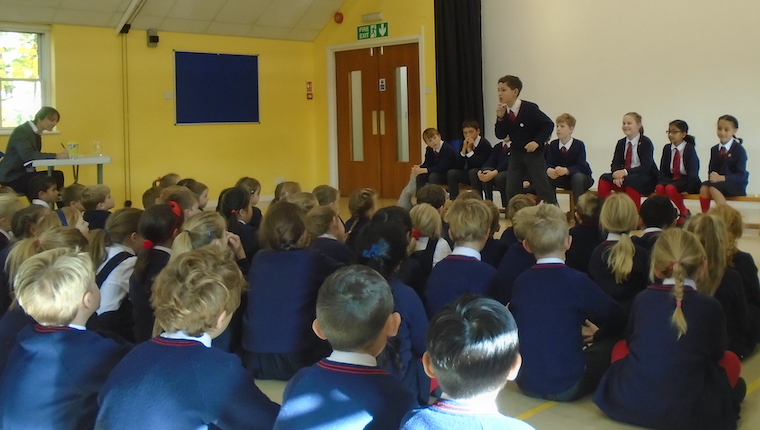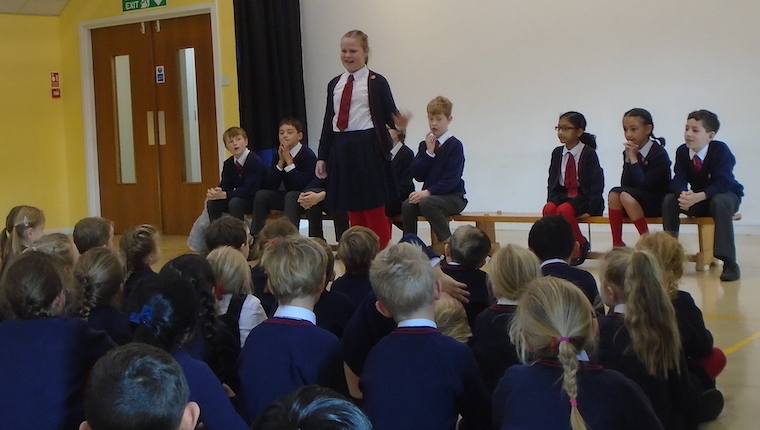 This week four Form 6 finalists performed their poems in front of the whole school and our guest judge, Catherine Drummond, from Caterham School, in the Poetry Live internal final. All the children performed brilliantly and it was an extremely close contest. Well done on such excellent performances and congratulations to the two members of the class who now go through to the Poetry Live Final. We were also treated to some wonderful poetry from Isobel, Maisy and Zander, who read while the judge was deliberating.