Fruit, glorious fruit
07 Nov 2019
There's been lots of fruit in Nursery this week as we read Handa's Surprise.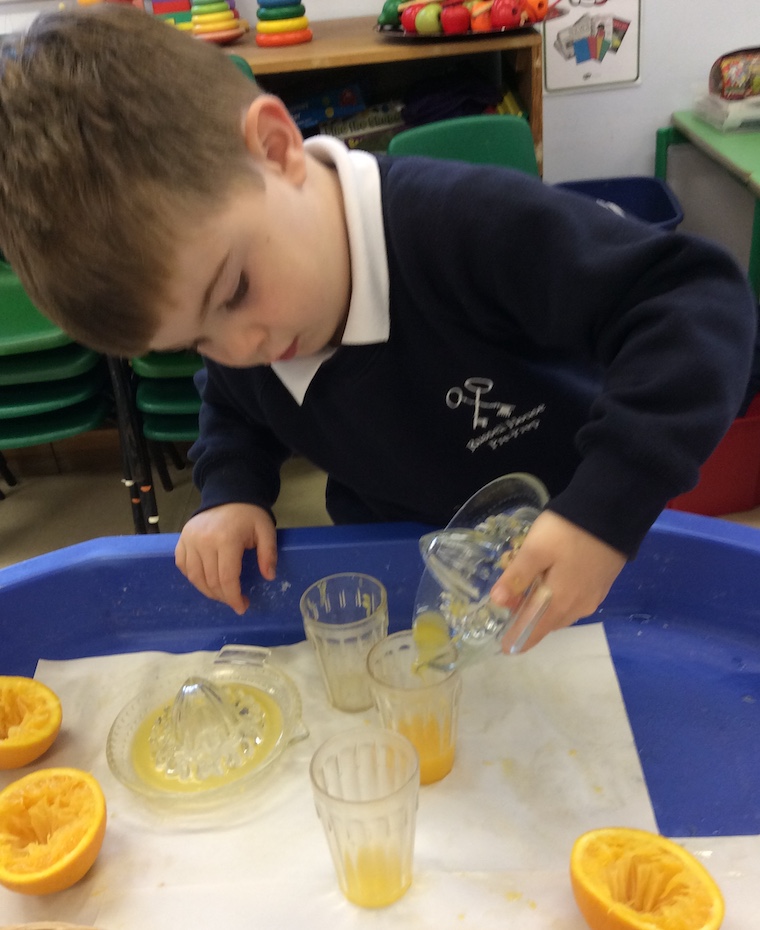 The children are full of vitamin C from squeezing so many oranges and drinking the delicious juice - the Nursery has had a lovely aroma of freshly squeezed oranges too! They have been listening to the story of Handa's Surprise and enjoyed tasting some of the fruits as well as making their own shopping lists by cutting pictures of the fruits they need to buy - so happy shopping!
They have been retelling the story using the story bag, looking at which fruits the animals stole from Handa's basket. They made African necklaces and bracelets by threading beads and also threaded the wooden fruit to see how many they could get onto one string! They made rain shakers decorated with animal print paper and feathers which they filled with pasta to create the sound of the rain.
We celebrated fireworks by using paint and glitter to create some wonderful pictures.
Alongside our regular activities in Nursery this week, we have begun to sing songs for our nativity play so you may be hearing some new songs at home from Whoops a Daisy Angel!
Please remember to borrow the story sacks from Nursery - they really are a valuable resource to share with your children at home.