Great games for learning
07 Nov 2019
This has been a week full of celebrations, games and lots of colour in Form 1!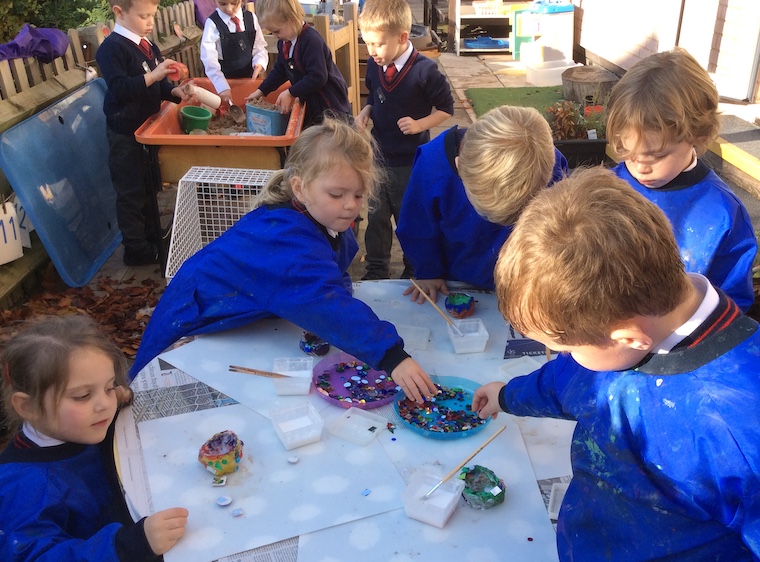 The children painted the divas they had made before half term and then had lots of fun covering them with jewels. Once they were filled with tea lights, they were able to use them in our play about the story of Diwali which they performed with great confidence to the Pre-Prep and Form 2. (Very proud teachers and very proud children!)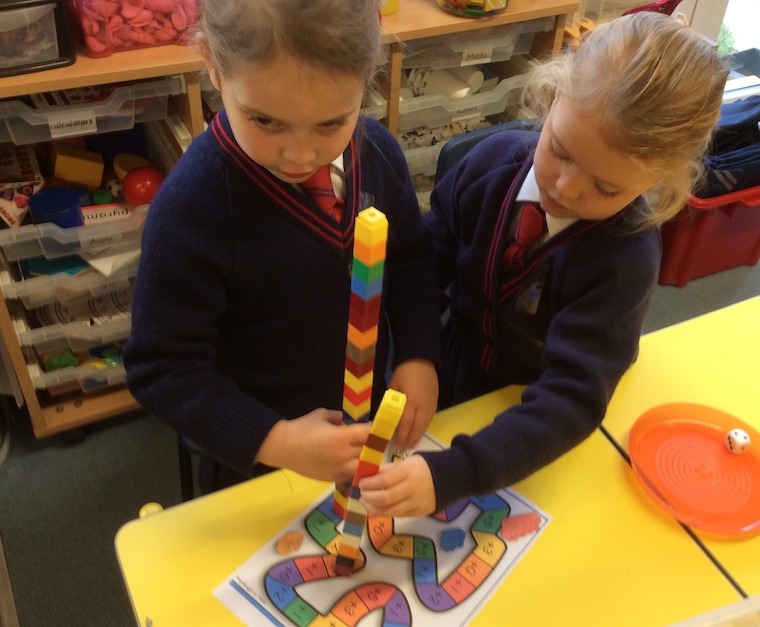 Bonfire night was also very much part of our conversations this week and our activities involved painting bonfires, drawing and writing about magnificent fireworks and, of course, LOTS of glitter.
The children had fun playing a colourful adding and subtracting game in pairs, using unifix blocks. Throwing a die, counting forward, adding blocks, subtracting blocks, taking turns, playing fairly, winning and losing are all part of a simple game. Games are always greeted enthusiastically by the children and, in the process of participating, much is learned.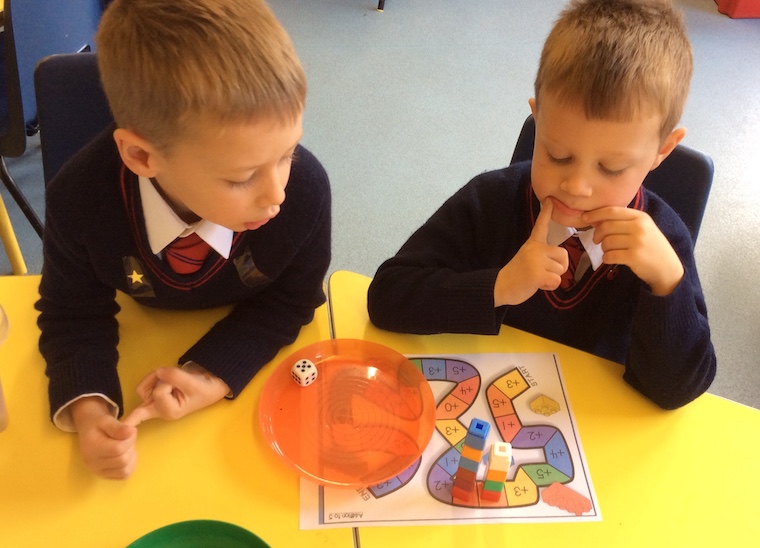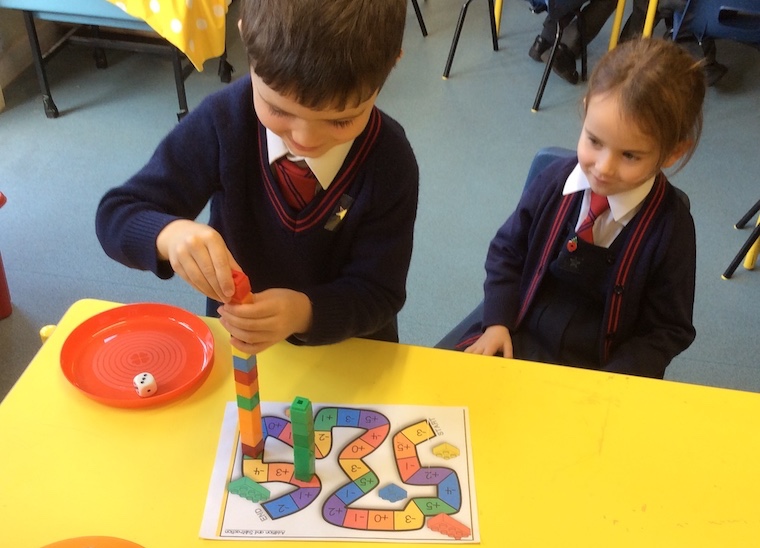 Another game the children love is called Writing the Room which involves hunting for hidden words around the classroom. Once found they copied the word onto their sheet. They loved dashing around the class on a mission to complete their sheets but I think the most fun for them is using a clipboard!