Hockey Reports
08 Nov 2019
Catch up with results from the hockey pitch this week.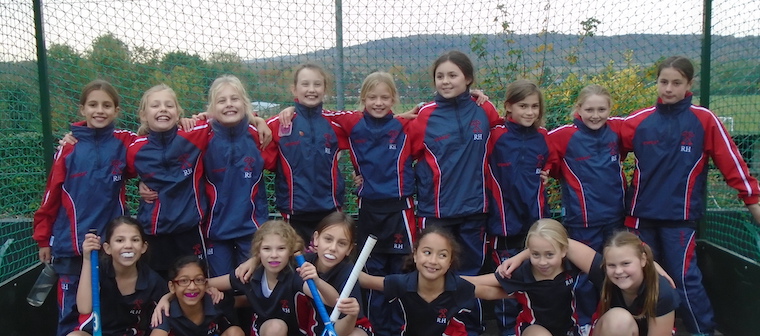 U10/11A & B v Steephill: The A-team played brilliantly, with some excellent runs by Lucy to score multiple goals. Well done to Russell House, who won 7-0 and congratulations to our player of the match, Anna.
In the B-team match, Bardot, Ellie and Alyssa were always in a space, so we could pass to them. Matilda and Isabella were very good at defending and hitting the ball away. The ball kept going to their half, then ours. Alice was very good at defending our goal. Everyone played really well. Well done to Ellie for scoring the goal. We tried to keep possession of the ball, but Steephill were very good at getting the ball and the final score was 2-1. For match tea, we had pizza, Dorito type crisps and a biscuit for dessert. Well Done Russell House B team.
U8/9A & B v Fosse Bank: Despite a cool November day, Russell House's hockey skills were red hot! The A-team won the match 7-0 and Dorothy was player of the match. Well done Russell House! In the U8/9B game we did really well. Well done to Dakota and Ellie for scoring the goals, but everyone did very well. We are all very happy that we won 3-1! Overall it was a fantastic day of hockey and we showed some excellent passing and defending. Well done Russell House!
Reports by Freja, Maisy, Connie and Ella M