Our anti-bullying commitment
14 Nov 2019
Form 6 have enthusiastically engaged with Anti-Bullying Week.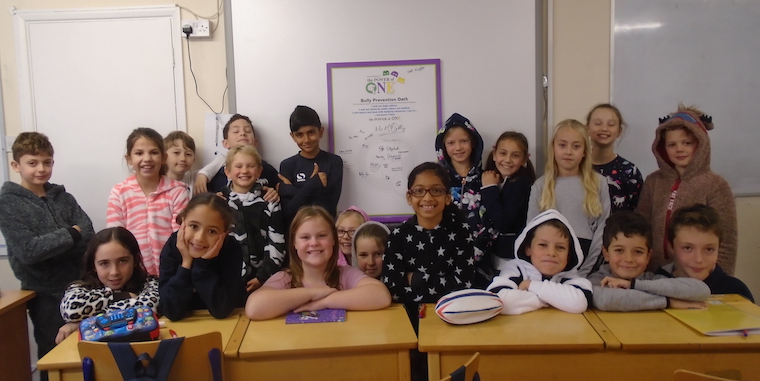 Form 6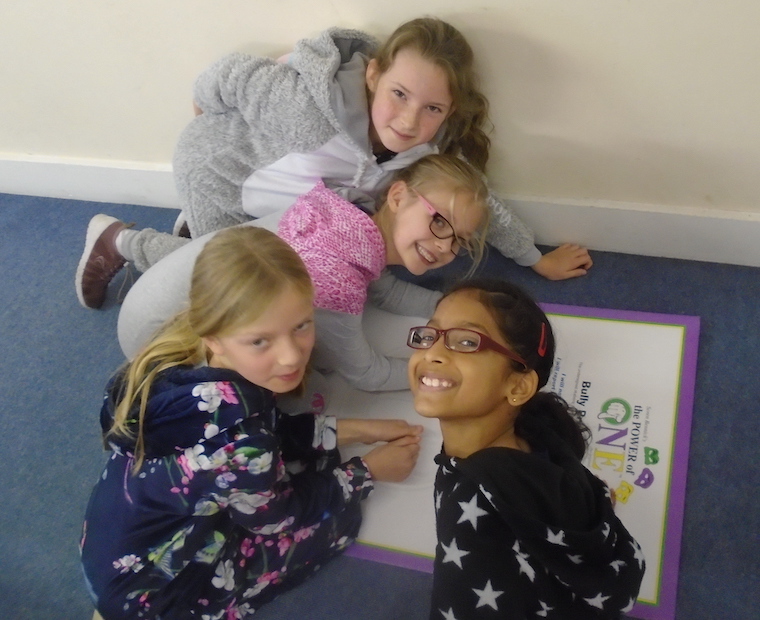 started Anti-bullying week by watching a thought-provoking show connected with the issue. Two members of Form 6 were invited to join the cast and took part to help portray what bullying is, what can be done about it and show how every child has the power to report and deal with bullying when they see it.
One of our boys took on the role of 'cheerleader'. He had to encourage the bully, by watching bullying happen and cheering the bully on to do more. One of our girls had to wear an oversized hat, which meant that she couldn't see the bullying and so couldn't help.
The children joined in enthusiastically and this week they were the first class to sign the Russell House anti-bullying poster, which they did in their onesies. By signing the poster, the children are agreeing to not take part in any bullying behaviour and to have the 'Power of One', which means to speak up if they are experiencing problems and to not be a bystander.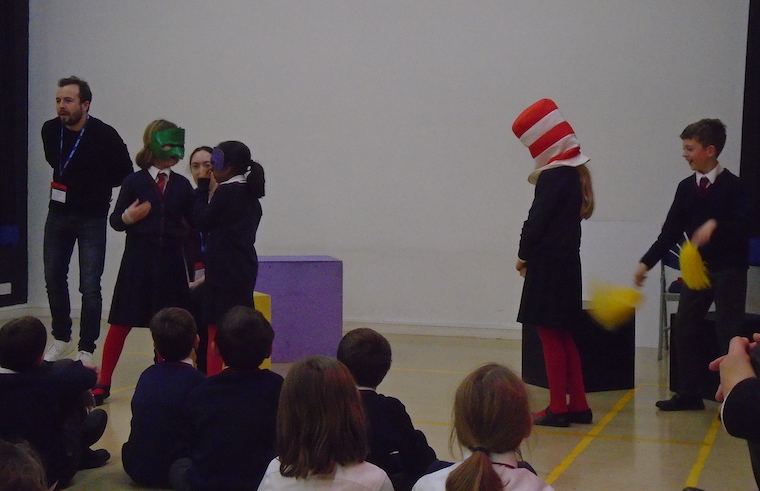 In Form Time this week, children have been acting out some possible bullying scenarios and discussing what we can do to help others and to help ourselves. They also created their own anti-bullying posters, which they are proudly displaying in the photo below.
Well done to our badge winners this week: White to Isabella, Bronze to Dylan, and Silver to Freja. Good luck to Dylan and Freja, who are off to Caterham School this Friday to compete in the final round of Poetry Live!