Alien alert!
14 Nov 2019
Oh oh! The aliens landed in Transition over the weekend.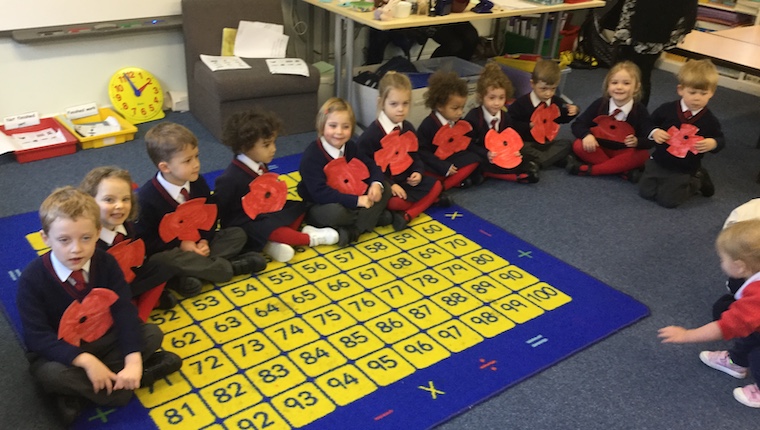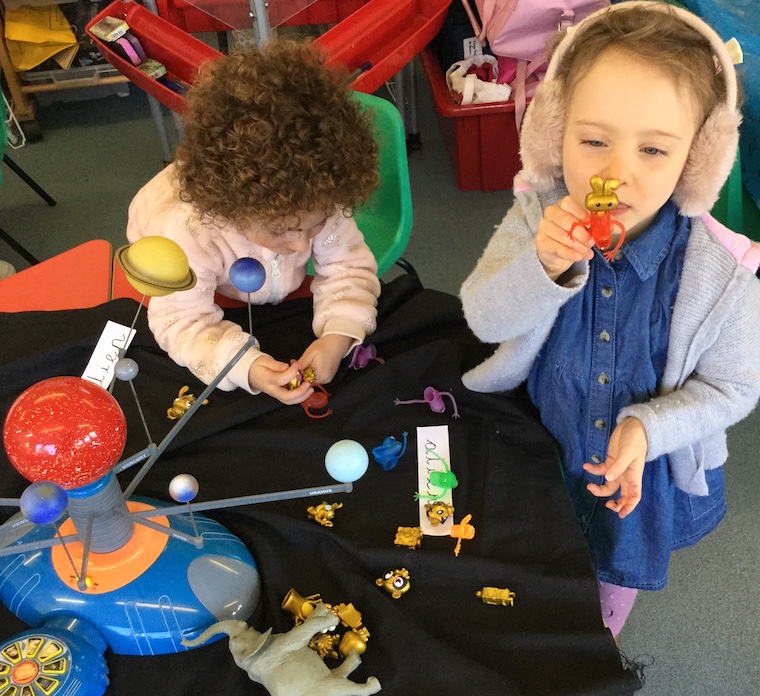 Something amazing happened in Transition over the weekend.......the aliens have landed! Now we have aliens everywhere but, in particular, they have made themselves at home on the colouring table, in every colour, shape and size!
Transition have continued to be very engaged in our current theme of space and sky, so this week, we have been thinking about the different planets in the solar system. The children have made their own planets by winding coloured wool around circles, the results of which are hanging in our classroom, gently twirling in the heat. With they movement, they look quite realistic.
The children have counted moon rocks and listened to Jupiter from Holst's The Planets. Meanwhile, the children have been busy assembling their own rockets, using squares and triangle shapes and writing the letters of their names in their rocket windows.
Finger Gym activities have included making asteroids by threading beads and peeling sticky stars to match corresponding numerals. Some children have been weaving foam strips through the cooling racks, when we talked about the terms over and under.
It was our turn to host Pre-Prep Assembly this week, so we chose to share our special work on Remembrance. We showed our amazing 'poppies on a plate'; which we wore as badges. We also showed our beautiful poppy paintings and taught everyone our special remembrance poem, entitled I wear a little poppy, as red as red can be.
Oh yes and funniest of all, we have been pretending to walk around the classroom in our special space boots, pretending that we are walking like astronauts on the moon. Can you hear me, Major Tom?