Autumnal inspiration
14 Nov 2019
Form 1 have been inspired by autumnal colours in the school grounds.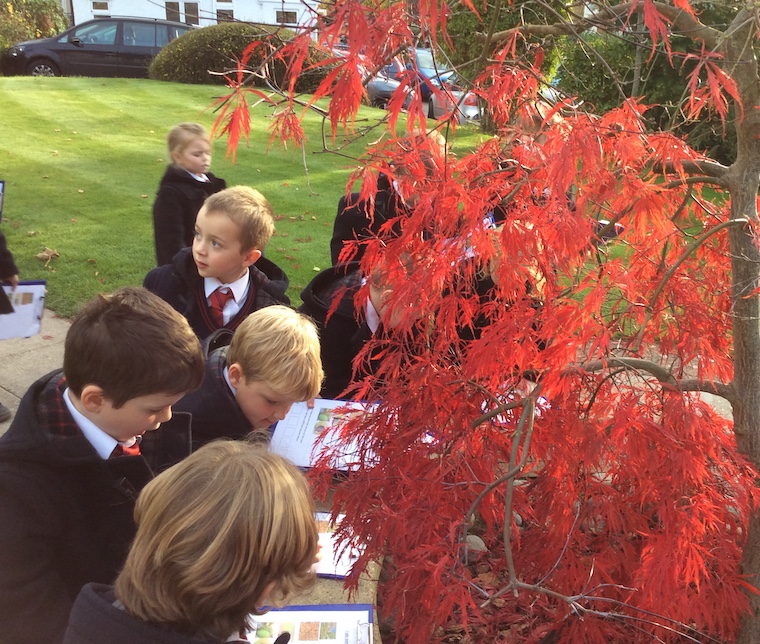 What a joy it has been to see the wonderful colour of the trees throughout our grounds. The colours have inspired both children and teachers to become involved in many autumnal activities.
Taking the opportunity to enjoy some lovely autumn sunshine, we had lots of fun using checklists clipped onto the obligatory clipboards to go and look for some signs of autumn. We are so lucky to have so many beautiful trees and wildlife surrounding our classroom. We managed to find everything on our list but not a squirrel - although we know one lives in the massive tree behind our class. We are going to keep an eye out for him through our back windows.
We are all crossing our fingers that no trees fall down as they did in After the Storm - a Percy the Park Keeper book which we read and wrote about this week.
The start of week saw the children create the most beautiful poppies made from delicate tissue to help them understand Remembrance Day. The children were also able to stand in complete silence for a short while at 11.00am on the 11th day of the 11th month.
With the weather turning that much colder we all welcomed Onesie Day when we all felt very snug and cosy in our onesies. The children thoroughly enjoyed the day organised by the School Council and the money raised went towards a cause close to their hearts.
In Maths the children used the theme of different leaves to do some leaf counting, the results of which they then turned into a colourful bar chart. With all the leaves falling around us, we then decided to make some delicious leaf shaped biscuits. They smelled amazing, looked very realistic and tasted absolutely gorgeous. I hope you enjoyed them too!