If walls could talk...
21 Nov 2019
Form 6 have been imagining what our school walls might say.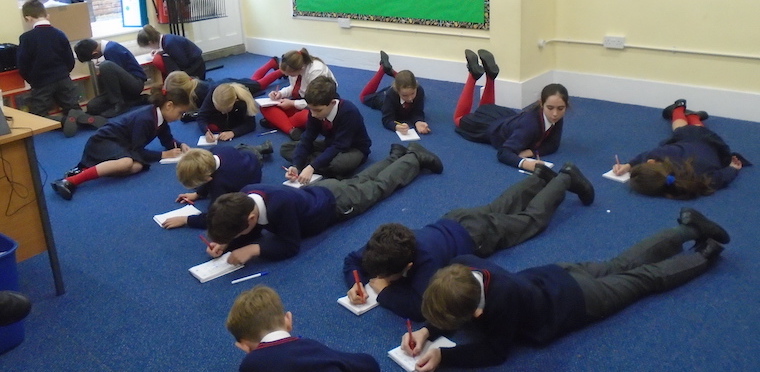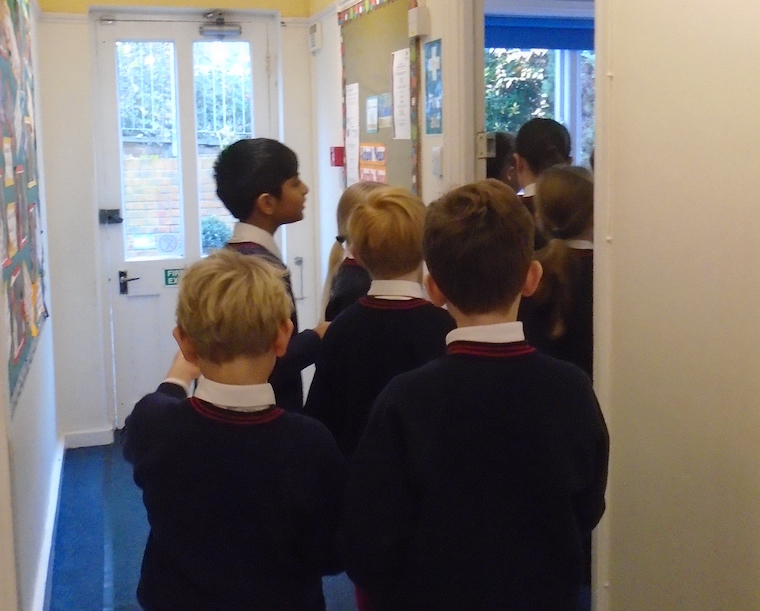 In English this week, Form 6 have been reading a poem called If the walls could talk, about an Old Manor House in Brighton. In the poem the author used lots of verbs to describe what the walls have experienced throughout the years. Here's an extract: "If the walls could talk they would laugh with the children as they told each other jokes. If the walls could talk they would complain about how cold it was down in the cellar."
Form 6 talked about the various verbs that had been used and noticed that each stanza began with the same opening line. They then went on a walk around the school and started to think about what the poem would be like if it were written about the walls at Russell House.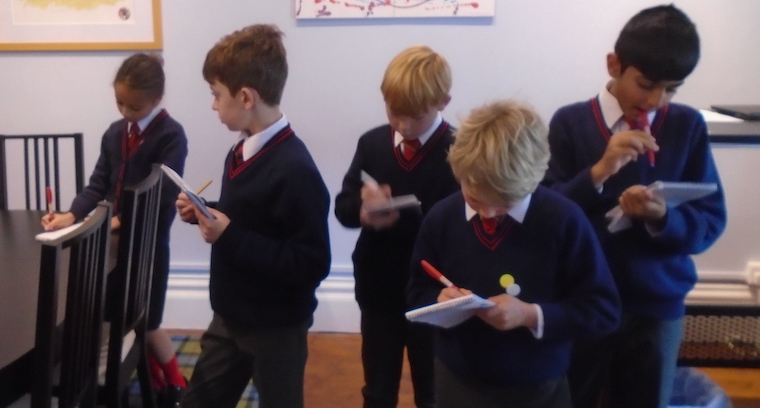 They had to imagine what the walls would see, hear and smell and started thinking of words and figurative language they could use to make their own poem more interesting. They came up with some excellent similes, metaphors, onomatopoeia and adjectives. Here are some examples:
If the walls could talk in the Russell Hall, they would complain about the heaters on the walls. They would shh people if their party lasted longer than their bedtime.
If the walls could talk in the music room, they would sing along when a song is played.
If the walls could talk in Russell Robins, they would join in with the stories at storytime and talk with the Robins if they were lonely.
If the walls could talk in Form 6, they would say well done for getting badges and they would want badges too. They would complain as work keeps being hung on the wall.
If the walls could talk in the Old Hall they would merrily sing along to the Choristers in the morning.
Congratulations to this week's badge winners: Bronze for Olivia, Silver for Alyssa and Gold for Ava.
A huge well done to our two members of the class who performed brilliantly at the Poetry Live finals at Caterham School on Friday. They enjoyed the day, taking part in a workshop with performance poet, Aisling Fahey, in the morning and performing themselves in the afternoon. The standard was very high and both children's poems were warmly received by the audience and the judge. Well done to both on getting so far in the competition.