How many days?
21 Nov 2019
Glitter... It can only mean one thing!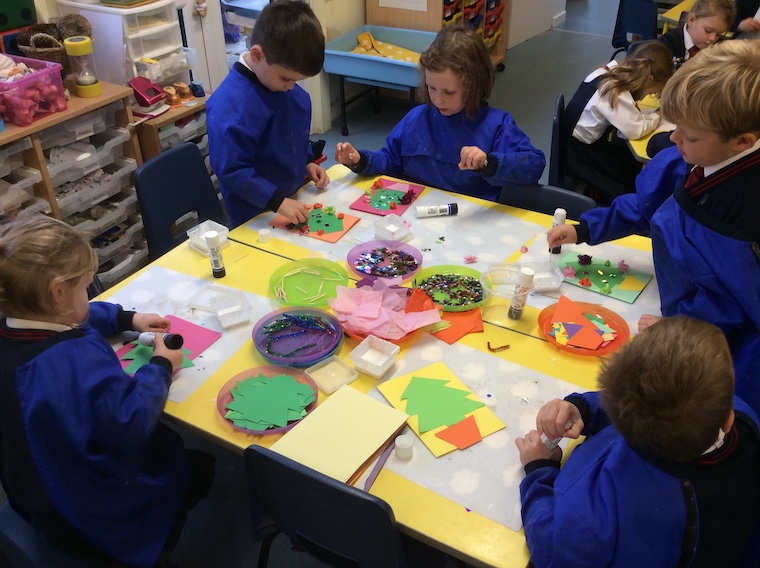 Although we are still thinking about autumn, our activities have definitely turned towards Christmas and we know this because……….. THE GLITTER IS OUT!!!!
The children (and staff) are already becoming increasingly excited as each day passes. The Christmas play is being practised and I must say that the children's singing is wonderful.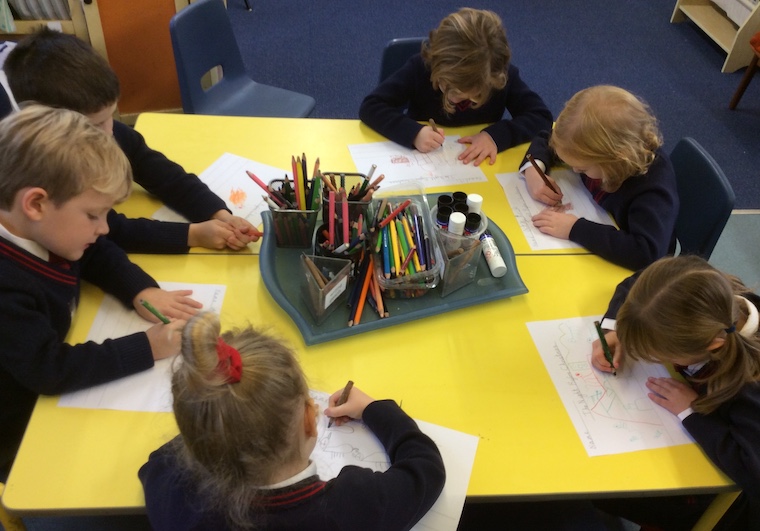 They have been making glittery angels and stars for our Christmas scene and have started on their Christmas cards too. The children also thoroughly enjoyed creating books in which they sequenced pictures to tell the Christmas story. Many decided to write some words as well and they all loved reading their books to each other on the carpet.
A very special moment this week was when we turned the lights off, lit some candles and the children listened to a reading of The Night Before Christmas.
Rather than "not a creature was stirring" I could have easily read "not a child was stirring" as they sat listening to the rhythm and rhymes of this very old story which they absolutely loved.
We tried to remember all the names of the reindeer which they managed very well, although I still struggle every year! They then went on to draw some gorgeous pictures of the story with some brilliant writing.