The joy of muddy puddles
28 Nov 2019
The Robins have been splish, splash, sploshing in puddles this week.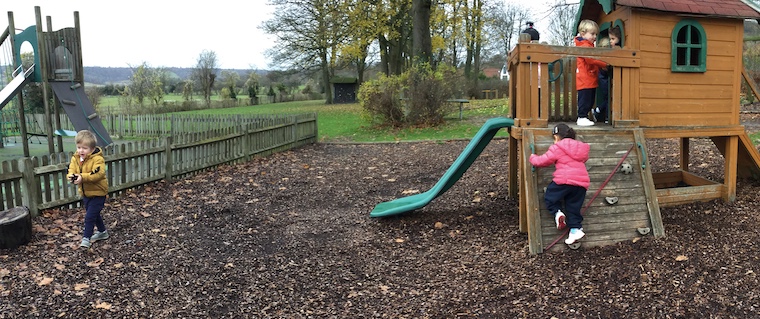 The wea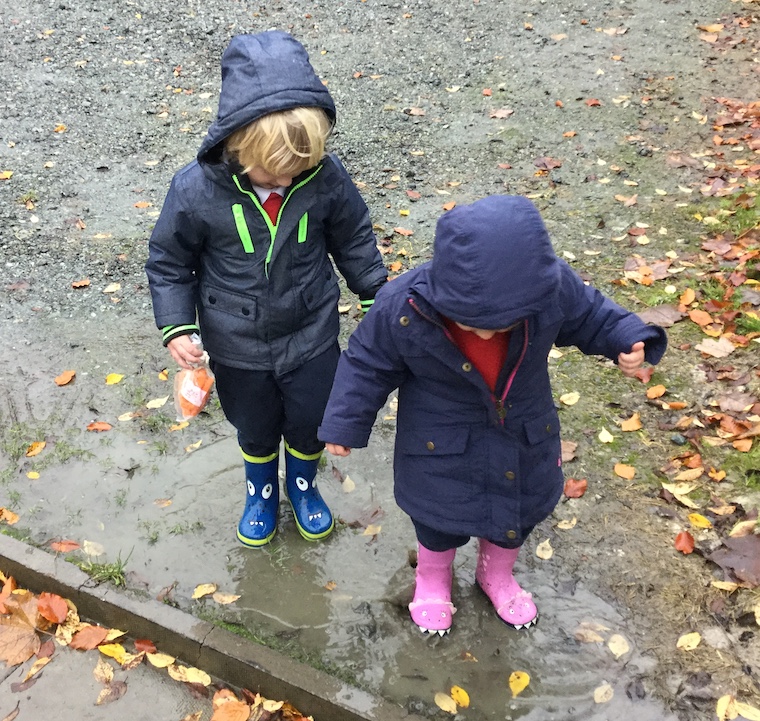 ther has been very unpredictable this week, but we did not mind as we put on our wellies and coats and had fun in the rain.
The children enjoyed jumping in muddy puddles and, as we had our wellies on, we walked down to the field to feed Bobbin the pony. Bobbin was wearing his winter coat to keep him warm. When we first arrived, he was inside his stable. We called his name and shook our bag of carrots and he came over to say Hi. On our return, we read a Peppa Pig story as she LOVES jumping in muddy puddles...just like us!
Our topic this week was Stickman, so we collected sticks from the garden to make Stickmen. The children enjoyed placing the sticks on the floor, creating a family of stick people.
Our Christmas activities have continued and our Robins enjoyed making their Baby Jesus and Christmas baubles. The children had a choice whether to use cotton buds to make patterns or use a variety of Christmas stampers. We have also been practising for our Christmas Concert and all our Robins are trying really hard - well done!
Continuing with our Christmas theme, the children have been playing with the Christmas rice and pasta. They enjoyed finding the different shapes and one of our Robins also made a link between the star pasta shape and the Christmas star in our Twinkle, Twinkle song.
We enjoyed some scrimbling fun on Tuesday as we wiggled and moved to the music. Our Robins created such a lovely picture. They were so proud of their work that we decided to display it on the Noticeboard. This promoted some lovely conversations between the children, but also between the children and their parents.
It was Nursery's assembly this week and our Robins enjoyed listening to their Twelve Acts of Kindness. They made us some yummy biscuits for a little treat and a lovely invitation asking us to join them for a play session.
On Thursday, our Robins had a delicious snack of Christmas tree crumpets and yummy fruit. It was lovely to see the children trying a new fruit this week - honeydew melon. They were not too sure at first, so I told them that the cheeky fairy had played a trick on us by turning the watermelon yellow and… it worked!
During our snack time, we bring out the children's Home/School Journals as it is lovely to share their news and discuss their activities. This is such a great way to support parent/school partnerships and it also promotes name recognition. One of our Robins this week took a big bite out of her slice of toast and said, "Mrs Warner, it's 'L' for my name".
Have a lovely weekend and we look forward to seeing you next week for our Christmas Concert and Party.