We're open for business
28 Nov 2019
Singing sheep and a bustling Post Office can only mean one thing!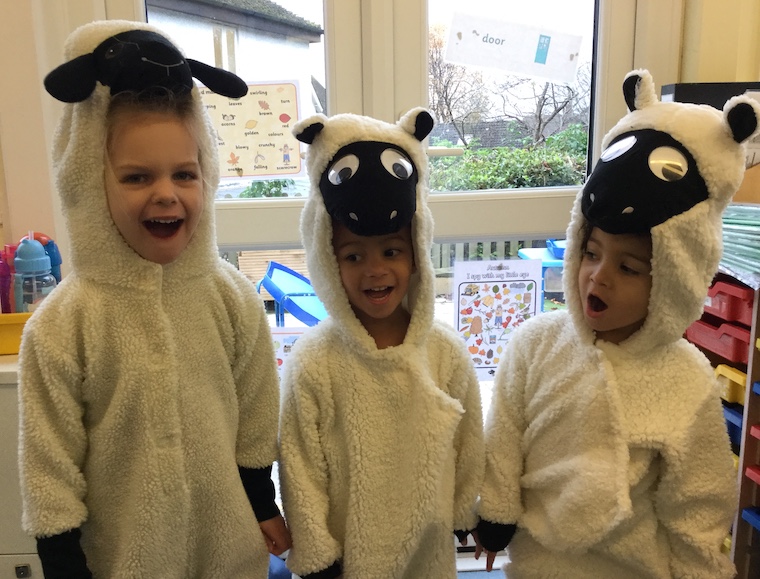 It has been such a busy week again in Transition, with the opening of our class Post Office. "Oh my! That is so cool," exclaimed one of the children when she saw the scales laden with presents and a big pot of stamps.
It always pays to be organised at this time of year, so why not beat the queues and come to our Post Office? Our friendly counter staff are poised to help with enquiries and deal with your mail. The children have been very busy checking the weight of packages and can check to ensure which size stamp you need. They will even help you write your cards and letters too!
Our Christmas robin bauble decorations are making our winter tree look very colourful and Christmassy. The children have carefully assembled wings, feathers, feet, eyes and beaks to create their charming little robins. Hanging them on the tree has required good hand-eye coordination. Christmas stampers have been used with great gusto and we have even started decorating our big envelopes for our term's work which will be coming home very soon.
In the run up to Christmas, and especially after hearing about Nursery's Twelve Acts of Kindness, our classroom emotions stones have been in play, as we think about being kind and caring to each other and, hopefully, generating lots of happy, smiling faces!