Sports Reports: Football
29 Nov 2019
Catch up with news from the final football fixtures this term.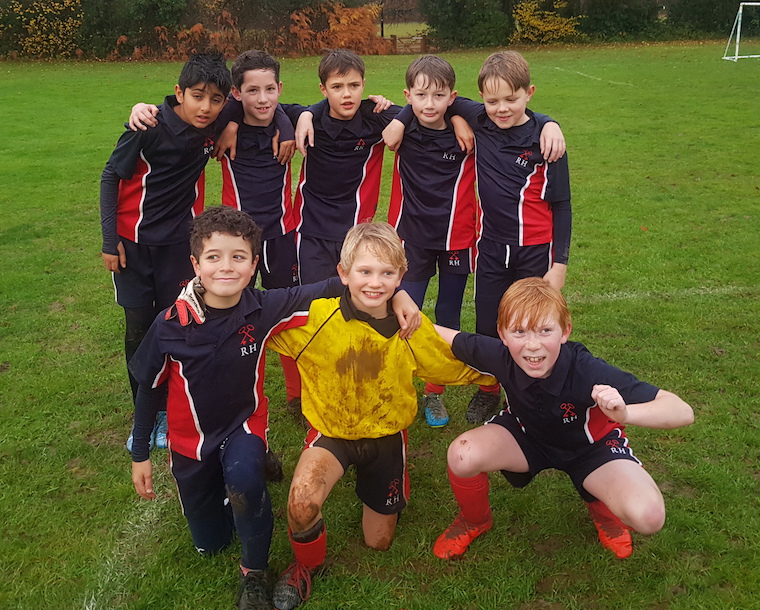 U8 v The Mead: We played very well. We looked up and passed the ball between each other. We tried hard to get a goal but sadly didn't get it. Arthur played very well. The final score was 3-0 to The Mead.
U9A v The Mead: We all played fantastically well and won 3-2. The pitch was astroturf - not what we were used to - and very small. Harry scored a hat-trick!
U9B v The Mead: We all played brilliantly but sadly lost 7-0. Alex had some great shots, Michael and Logan had some great tackles, whilst Varun and Grayson also played really well. The astro pitch was very fast and very small so it took quite a bit of time to get used to it. In the first half we were down 6-0 but only conceded 1 goal in the second half, so we showed a big improvement.
Mixed U10/11 v Sevenoaks Prep: It was a tough game and the ground was really wet. Despite our best efforts, we lost 4-0. We could improve on spreading more on the pitch and finding space because we were quite bunched up. The opposition put us under a lot of pressure which resulted in some errors and they scored. Man of the match was Daniel because he was covering the whole pitch and supporting defenders, as well as helping out on attack.
U10 v Sevenoaks Prep: Russell House U10 boys played an excellent game against Sevenoaks Prep. In the first half the opposition scored very early on to make it 0-1 and then right at the end of the first half Max scored an amazing free kick to make it 1-1. In the second half we managed to hold on and in the end we drew.
U11 v Sevenoaks Prep: Everyone played well, particularly Tristyn and Finlay who scored a hat-trick. We missed a few one-on-ones with the keeper which would have resulted in a win for us. At the end of the game, it was 5-5.