Buzzing with excitement
05 Dec 2019
It's beginning to feel a lot like Christmas in Form 1!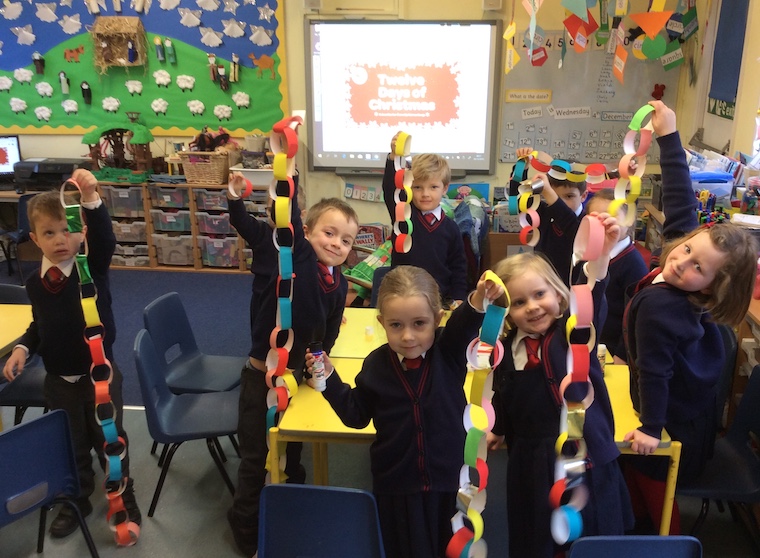 Wow! How brilliant were your children in their play this week? It was an absolute joy to see them shining on the stage, singing their hearts out and giving their all to make you proud. And proud we certainly were! Well done to every single child. Don't miss our pictures from the production here.
The whole classroom is buzzing with the excitement of Christmas. The tree is up and it looks stunning, especially once we had the grand 'turning on of the lights'.
The children constructed the tree and decorated it all by themselves without any angst about where each bauble or piece of tinsel should go - it's amazing what they can achieve if you just leave them to it!
Our nativity display, which the children made so carefully, is up on our display board. Sparkly sequins decorate the advent calendars the children have created and their spectacular Christmas cards with a gold star on the top are complete.
Every day the children turn down a tab on their advent calendars but they also pull out a tiny class challenge from our very large elf who is occupying my chair at the moment. Paper chains are being made at speed and we are seeing just how far we can make them reach across the class.
There are of course lots of surprises being created for you …shhhh… but I'm afraid you will just have to wait for Christmas to arrive!