Baubles, bells and Bethlehem
05 Dec 2019
There have been so many reasons to feel proud of Transition this week.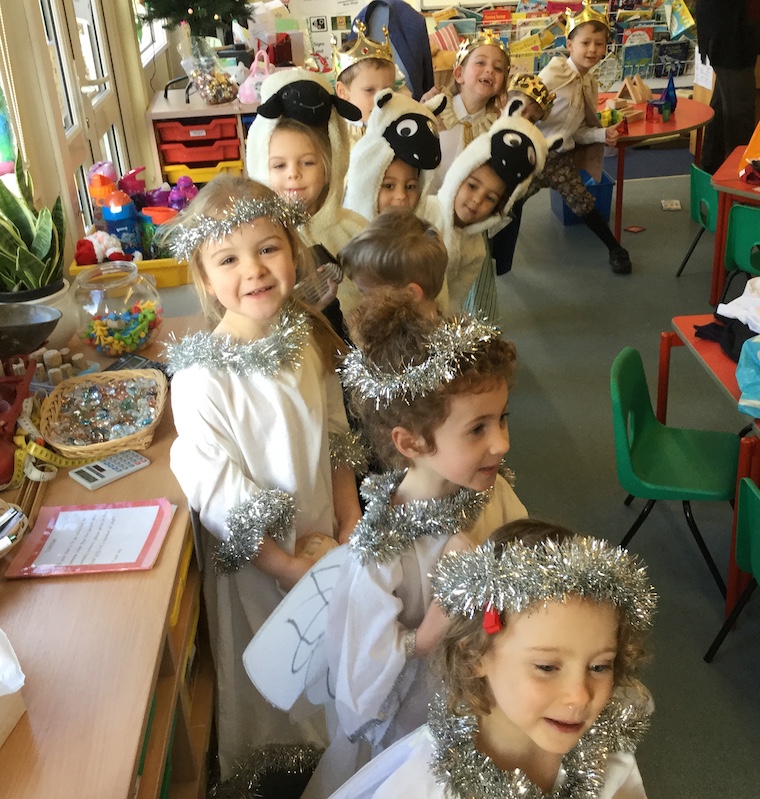 With our focus letter sound being 'e', there has been nothing but 'excellence' and 'excitement' this week in Transition, but especially so on Wednesday morning!
One of the children eagerly announced, "all aboard the train to Bethlehem", in anticipation of our 11 o'clock performance to parents and friends!
With not just one, but two performances of our joint Nativity with Form 1 taking place this week, the children have given us so many reasons to be proud. From changing in and out of their costumes with minimal help, to remembering their lines, smiling and singing their hearts out, everyone was absolutely fantastic. (Notwithstanding all the practising and trying on of costumes in the run-up to this week.) A very well-deserved 'well done' to you all from Mrs Nelson and me. Christmas can truly begin now! Don't miss pictures in our photo gallery here.
In between all of this, other activities with a festive theme have included picking up the Christmas baubles with tongs and balancing them on golf tees, decorating bauble templates and carefully hanging bells and stars on our Christmas tree. The children have also peeled sticky dots to decorate angels and Christmas tree pictures, really giving their fingers a work-out! Christmas fairy lights, just like those on our classroom tree, have been created by printing with corks, and we have started to decorate our Christmas calendars with all sorts of festive resources.
Father Christmas has been popping up all over the place in the classroom as you will see, making sure that the children are using kind hands, kind words and kind actions. In the true spirit of Christmas, the kindness biscuits given to us by Nursery were duly distributed, with the children choosing a friend to hand a biscuit to and saying thank you for the one they received in return.
Have a restful weekend, after such a busy week, Transition. I think everyone deserves one!