We're all set for Christmas!
05 Dec 2019
What excitement on Monday when Robins arrived to find their class had had a Christmas makeover!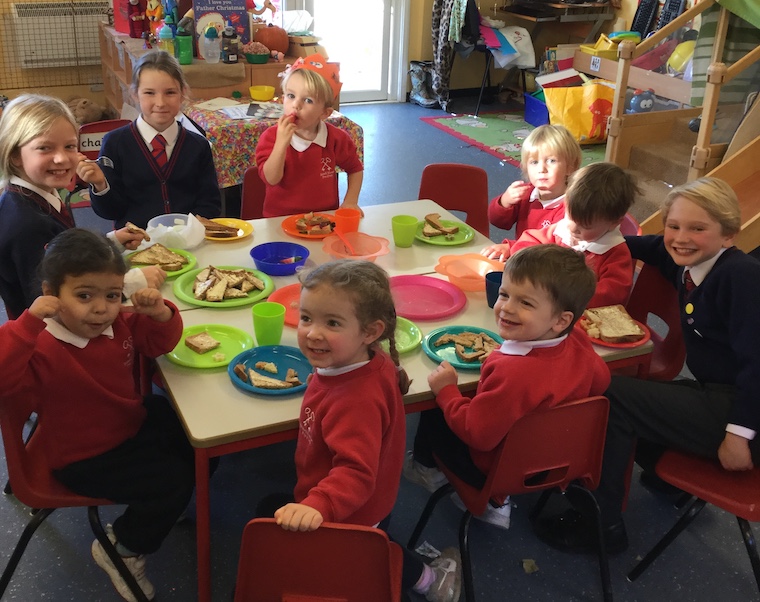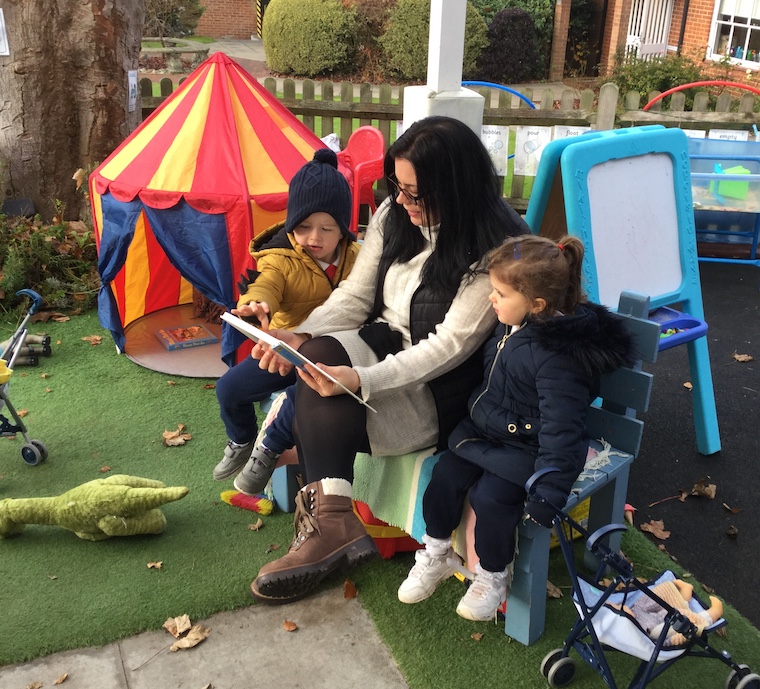 With our topic being Decorations, we started the week with some real seasonal excitement. The children arrived to find the classroom had had a Christmas makeover.
Our new spacious home corner included a Christmas tree. The Robins had so much fun dressing the tree and were very creative. They shared the baubles, bows and tinsel and helped Mrs Scarsi and I attach the lights.
We had a lovely Christmas sensory tray which included shiny colours and different textures. This activity promoted lots of chat and we learnt the following words: colourful, shiny and smooth.
The children enjoyed our Christmas advent calendar and have been adding pictures to the scene. We spoke about chocolate advent calendars and our Robins talked about their calendars at home. I explained that our advent is all about adding something to the Christmas scene and how each picture is numbered. Our carpet times have really supported the children's communication and language, as well as developing their confidence - excellent preparation for our Robins who are moving up to Nursery in January.
We enjoyed planting our bay trees and decorating our Christmas crowns, which the children will take home on Friday after our Christmas party. Our story this week was I Love You Father Christmas and our Robins talked about the reindeers and presents. I told the children that if we shake our bells loud enough, Father Christmas might leave some presents for us after our party.
The Robins have been very interested in the frosty weather, so on Wednesday morning they were surprised and excited to find the dinosaurs stuck inside an icy tuff tray. We spoke about how we could rescue them from the ice. One Robin used her super strength to free the big stegosaurus.
We heard a strange noise in the long garden and when we looked up into the sky we saw a paraglider. The children could not believe their eyes as they watched the person fly over the school.
It was lovely to see the children from Form 6 this week. They enjoy spending time with our Robins and support them with our activities and encourage the children to be creative.
On Thursday we enjoyed some yummy toasted cinnamon and raisin bagels. The children said they were delicious. This made us feel very Christmassy and ready for our Christmas Concert and Party.