En France!
05 Dec 2019
Form 6 had a brilliant time visiting the Lille Christmas market last week.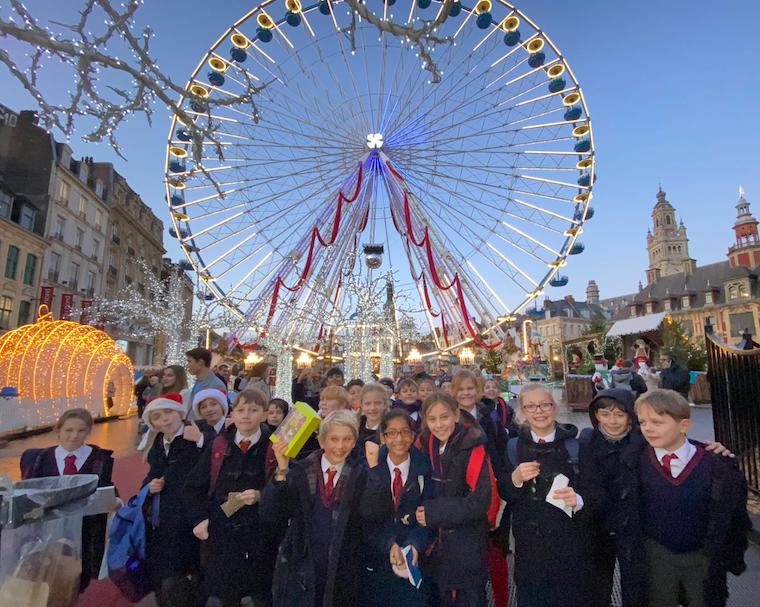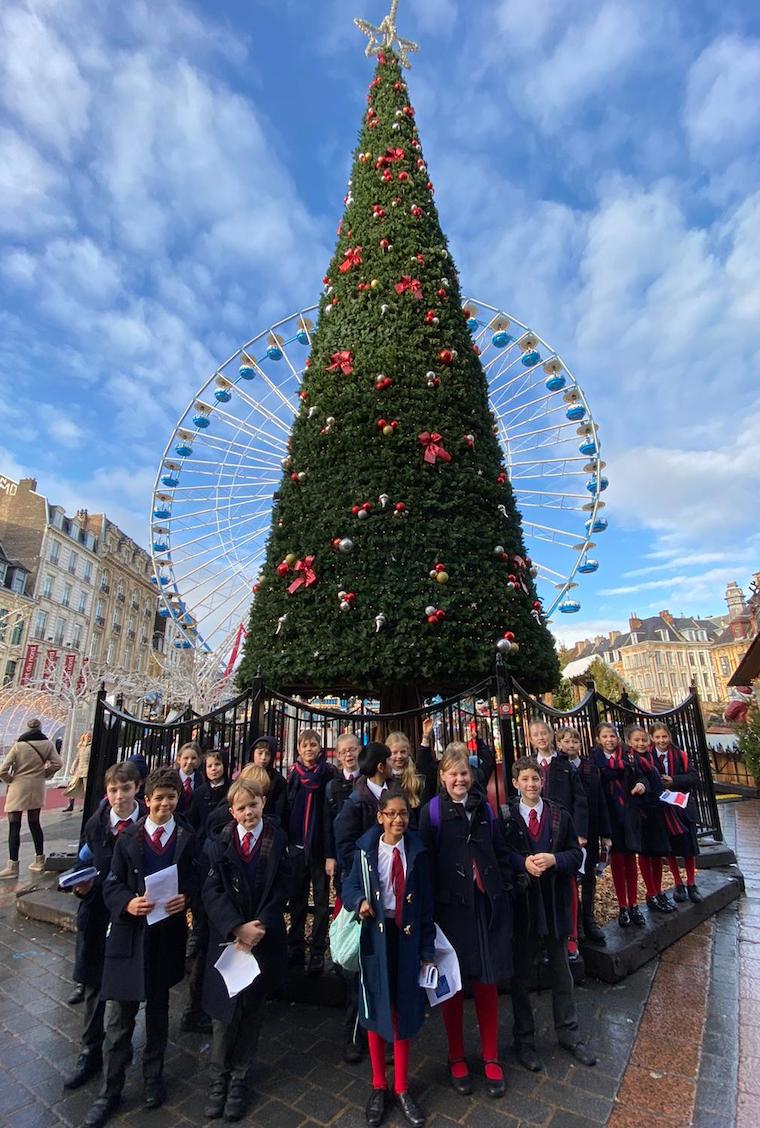 In their own words - some French - members of Form 6 describe their day trip to France:
When we arrived at Lille, we did a treasure hunt. We had to find the items on our list and then buy them as a group. I really wanted to eat the food we bought, it looked very tempting. I enjoyed it alot! Then we went to the Christmas market which was my favourite activity. I could smell the crêpes and waffles. They smelt delicious and I could see all the wonderful toys. The trip was amazing and I would definitely go again.
J'ai aimé le marché à Lille parce que les gaufres sont délicieuses et je suis content avec les cadeaux que j'ai acheté. J'ai aussi acheté un chapeau de noël.
Our trip to France was amazing! The food was great and so was the market. There was so much to choose from. I had lots of fun and I think so did the teachers.
On the trip to Lille, we visited a Christmas market where we were able to buy anything we wanted!. I bought a waffle with Nutella and more! The trip was so good, I enjoyed every moment.