Happy new year!
04 Jan 2020
Happy new year and welcome to an exciting term ahead!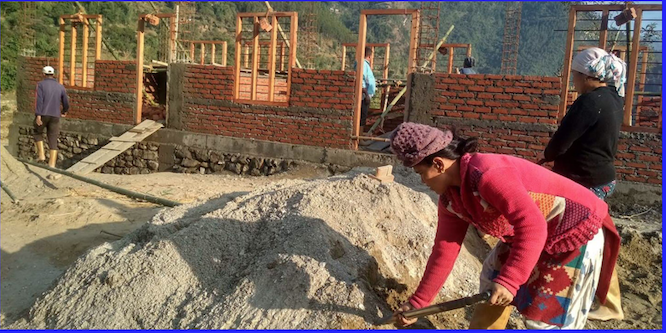 As we look forward to the start of the new term on Tuesday, we can also look with pride at progress further afield in Nepal. Our project to fund a new village school is progressing at pace, as you can see in the pictures here.
The building of the foundations started after the rainy season in September. These pictures from December show the building taking shape. Very soon, it will open its doors to around 200 children in the community of Ishma in the foothills of the Himalayas.
Back in Kent, our own school term begins on Tuesday with characteristic dynamism. On Thursday it's Puzzle Day for Forms 1-7 and a chance for the children to work together to crack some tricky problems, applying knowledge and creative thinking.
We hope you have all had relaxing and enjoyable holidays and look forward welcoming everyone, including our new pupils, to school on Tuesday.