Time for crumble
27 Sep 2018
Form 1 spotted ripe and ready apples in the school grounds, so guess what they did next?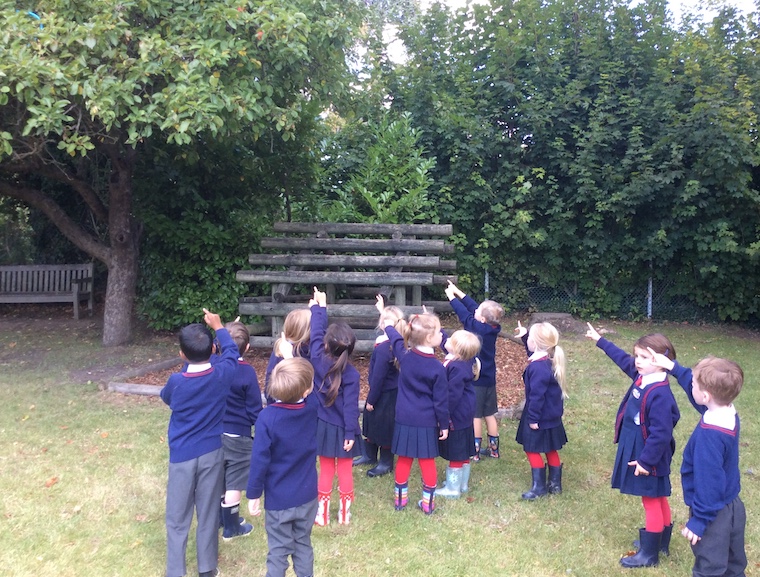 How lucky we are to have such wonderful weather in late September. We have, of course, been sure to make the most of it.
This week we took the opportunity to visit our apple tree in the little paddock which we thought would be covered in apples ready to pick for a crumble. Unfortunately there were no signs of any windfalls so firstly we played an observation game trying to spot apples and then we had to put on our thinking caps to work out how to reach the few apples left on the tree.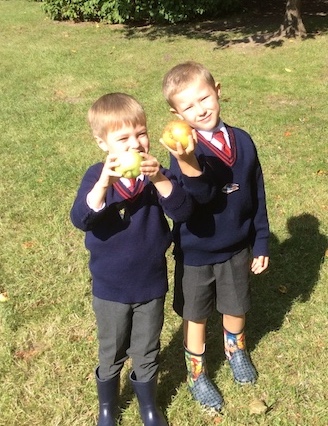 The children came up with lots of ideas including shaking the tree and trying to reach with sticks but after some estimation and experimentation none proved long enough. Eventually we found a long pipe and whilst the children stood back I prodded apples which were picked up excitedly by the children.
We were so happy to discover another apple tree by the front court and managed to pick 32 apples which we counted in 2s to save time. Enough to make a decent Apple Crumble which I am pleased to say, after a lot of reading recipes, following instructions, measuring and weighing, sifting and mixing is coming home for a final blast in the oven for everyone to enjoy. So much learning and so much fun!