Who ate the porridge?
16 Jan 2020
The Nursery children have been discovering 101 things to do with oats!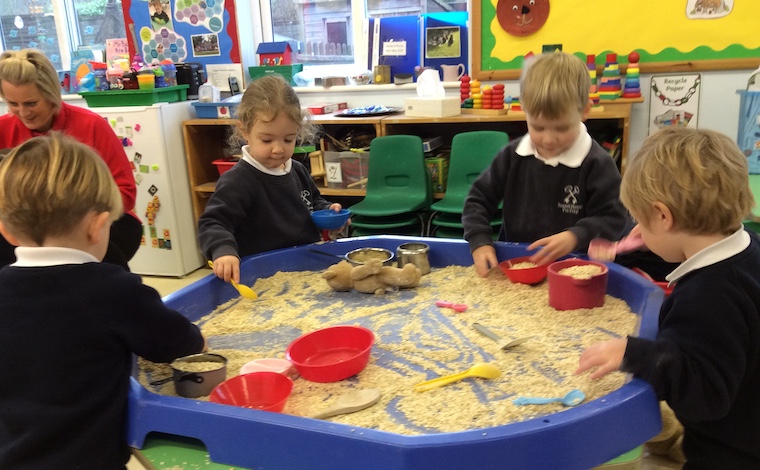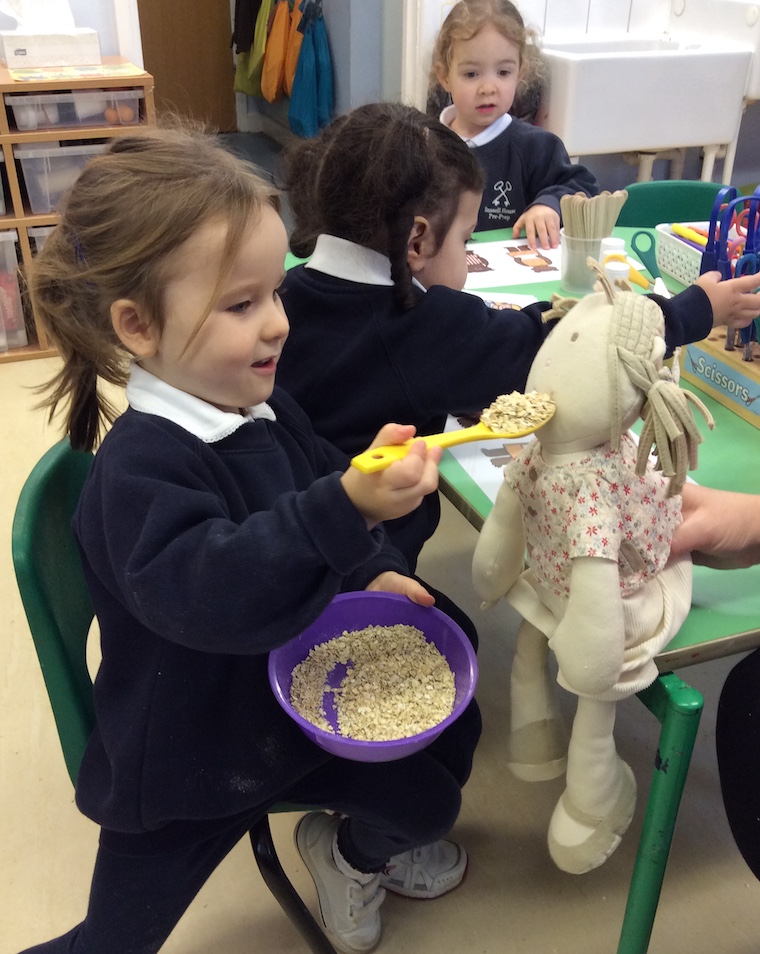 The children have had so much fun exploring oats this week in Nursery and making sure that Goldilocks isn't eating all the porridge!
The children filled different sizes of bowls for the three bears to eat and plenty of porridge was made for myself and Mrs Sayers too! This led to a lot of oats all around the Nursery which the children were very keen to help sweep up.
The following day the oats were added to the play-dough to explore different textures as well as making an abundance of cakes, cookies and pancakes!
The children created their own bear masks for our display using a variety of media and they then practised their cutting skills to make stick puppets of Goldilocks and the three bears. They drew lovely pictures in their Special Books, including one of a bed for Goldilocks so she doesn't sleep in baby bear's bed!
The children have been initiating their own play, finding the treasure in the sand, role-playing as doctors and building ramps for the cars in the garden.