Brrrr! It's cold outside
22 Jan 2020
Transition have been making and decorating winter hats and gloves.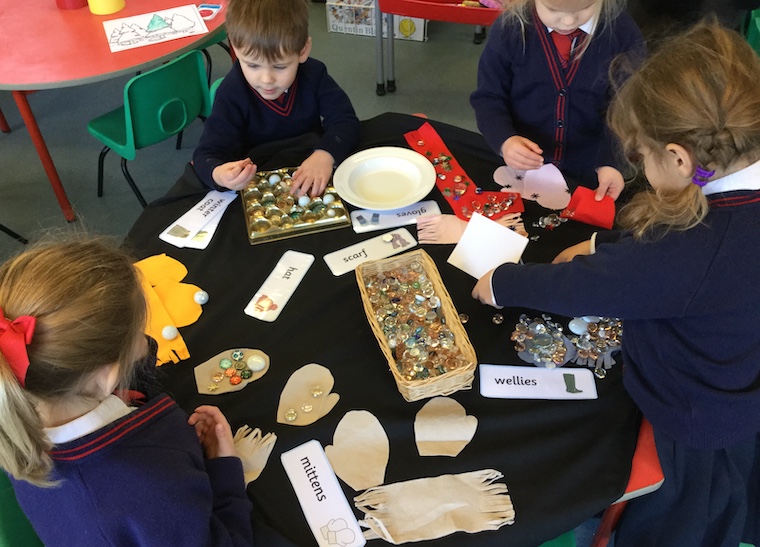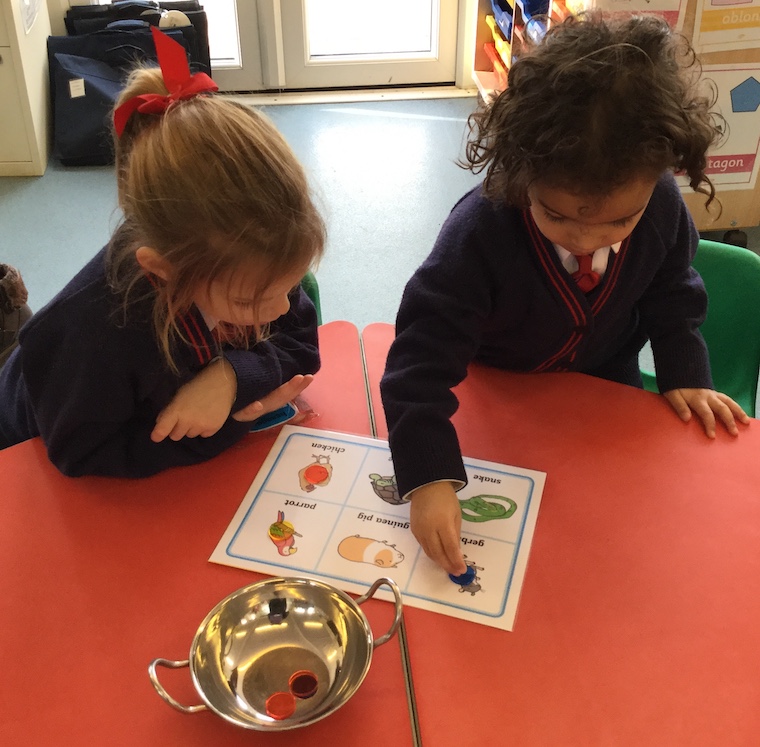 After the deluge of rain in January so far, it was lovely for the children to experience some true winter weather this week. The arrival of frosty mornings, beautiful sunshine and clear blue skies coincided nicely with the start of our new theme of winter, such that we felt inspired to create our traditional winter hats (which have often heralded the first flurries of snow).
The children enjoyed selecting resources independently with which to decorate their hats, in order to make them look icy and cold. Some have even chosen to wear their hats during their play.
We decorated winter mittens and scarves with gemstones and snowflakes. Some children had a go at making their patterns look symmetrical.
We enjoyed hearing all about the festival of Chinese New Year from Form 1 during their assembly, and it has been an absolute treat for the children to explore colourful Chinese resources, which have brightened up our classroom. I wonder whether the children will remember how to say Happy New Year in Chinese and why the colour red is so important! We used chopsticks and tongs too in class, picking up the woollen noodles and providing a good finger gym workout at the same time!
Exploring the differing sounds and timbre of the Gathering Drum and then the violin helped develop our listening skills in our music session, as did playing Pets Bingo in class, when we learned how to work in a small team.
Great fun was had running with our colourful ribbon tails in PE. We used them to make beautiful patterns through gross motor movements. Then the children moved on the floor like different pets, although I preferred the cats and dogs to the spiders and snakes!
But the photo of the week for me is the one of children suggesting words starting with the sound 'm' and then volunteering to draw corresponding pictures on the whiteboard..........marvellous!