What a colourful week!
23 Jan 2020
Elmer the elephant has inspired a colourful week in the Nursery.
We've had such a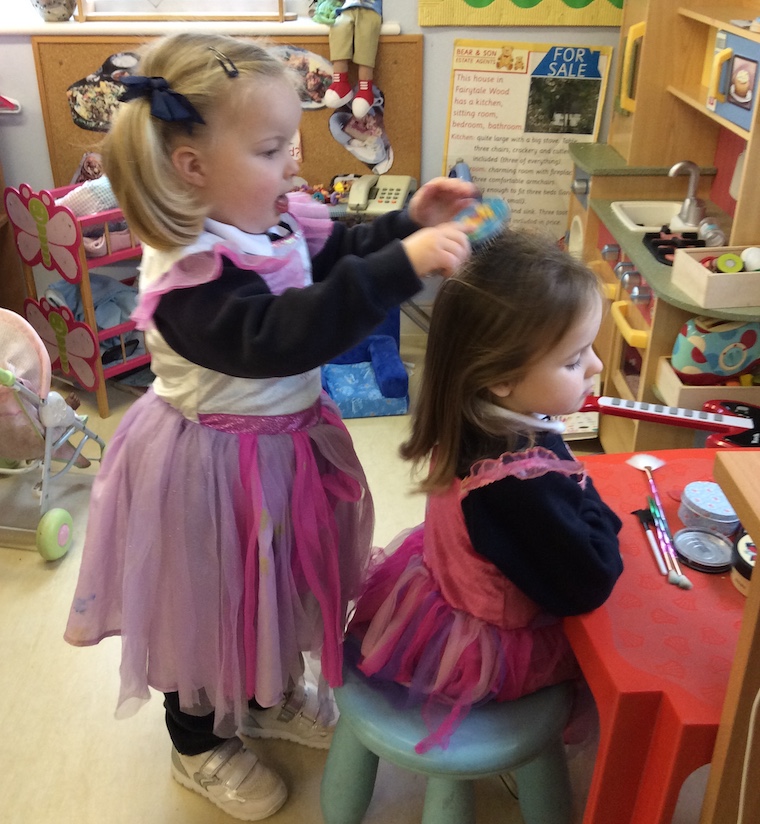 colourful week in Nursery when the children have been exploring all the colours of Elmer the elephant.
They printed different coloured sizes of squares into their Special Books and used textured coloured squares to create a mosaic frame for their photo. They made coloured towers using Unifix cubes of their favourite colours and showed fabulous concentration when threading their own Elmer the elephant.
Pipettes were used to squeeze different colours into the water to investigate how colours change, and the children rolled marbles in paint to create some super coloured patterns.
We used masking tape to create squares and other patterns onto the carpet... some really amazing thinking! Everyone joined in with Kim's game to try and remember the missing items from the tray - again with lots of good thinking and recall of the missing objects. In Music, the children listened to the The Carnival of the Animals and sang the song Elephants have Wrinkles.
Outside, the children have been enjoying the mud kitchen and have been very helpful clearing the rain from the sandpit cover and using it to water the flowers. And finally they have been practising lining up - what a super line they made when we were off to music!