Feasts, fun and lots of learning
23 Jan 2020
Activities connected with Chinese New Year have crossed all areas of the curriculum in Form 1.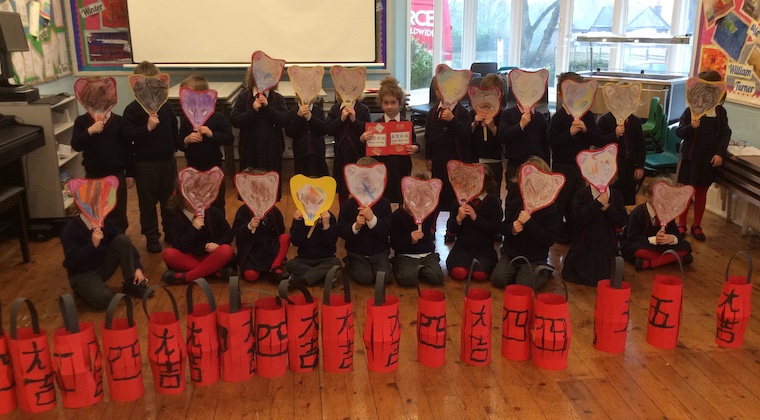 By spending time learning about Chinese New Year this week, the children have not only been very productive in all areas of the curriculum, but they have had lots of fun.
The children learned the origins of the Chinese custom of each year being named after an animal through a play they acted out at assembly. This also helped reinforce their understanding of ordinal numbers.
They painted Chinese symbols on lanterns and then cut and constructed them. They made Chinese New Year cards and learned about many Chinese customs. They also made rat masks - as it is the Year of the Rat from this Saturday - and made puppets of all the twelve animals. They produced some wonderful pictures and writing about Chinese New Year.
However, I think the most fun for everyone was trying some prawn crackers and then feasting on rice noodles using chopsticks (much more successfully than their teachers, I'm afraid to say!).