Medals galore & regional champion!
29 Jan 2020
There were outstanding performances from our gymnasts at the recent championships.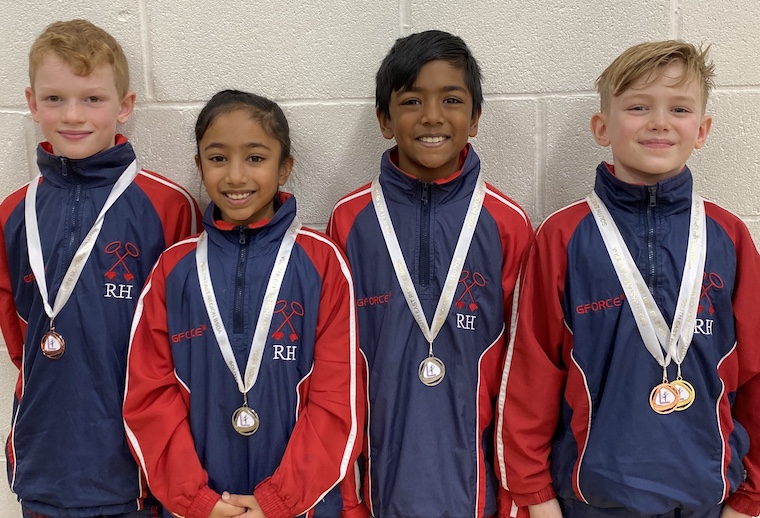 Last Sunday, a team of Russell House gymnasts travelled to Tonbridge Grammar School to take part in the South East Schools Sports Acrobatics and Tumbling Championships.
We entered gymnasts into the National Boys Tumbling and the Mixed Pair and Boys Pair categories of the Sports Acrobatics Competition. It was a brilliant day of gymnastics and all our gymnasts performed incredibly well.
We came away with the gold for the U11 Boys Tumbling competition, making our gymnast Regional Champion and securing a place at national finals in May.
Our mixed pair won a silver medal and our boys pair won bronze in the Sports Acrobatics competition. Well done to all our gymnasts and good luck for our national finalist next term!