Our visit to the Science Museum
31 Jan 2020
Form 7's trip to the Science Museum was a resounding success.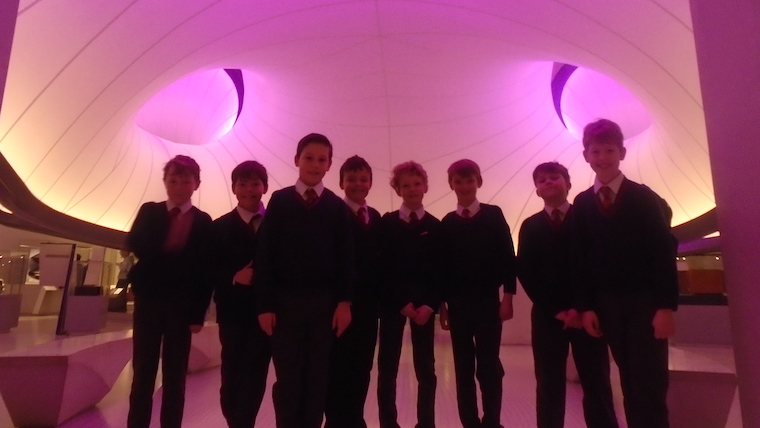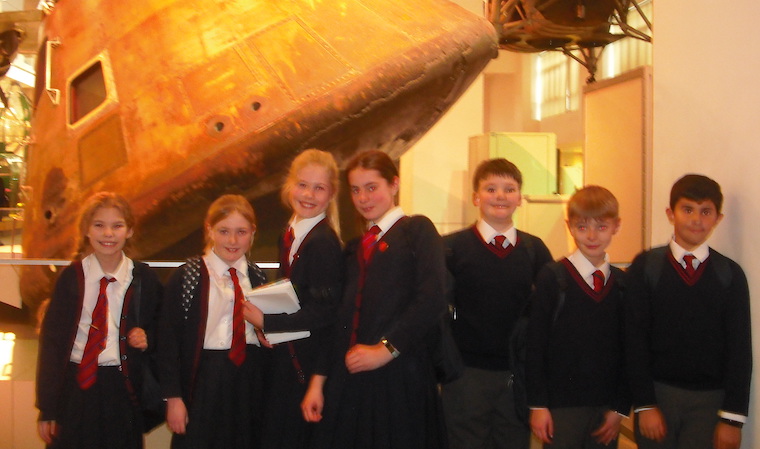 Here are excerpts from descriptions of their visit by Tommy, Mia, Zhanna - and Mrs Carn.
We initially went into the Wonderlab where there were many amazing activities to do. Just before going in, the guide said we could even bite something in the activities! One of the screens was an infrared vision camera. When we looked at ourselves, only a silhouette appeared, and instead of our clothing we just saw colours which represent the temperature of different parts of our body.
There were lots of things to look at in the museum and not just about space. There were engines, cars, mini sculptures of boats, plus things like magnetic liquid, and the real Apollo 11 command module that landed on the moon for the first time. We saw collections of tiny pocket watches, bombs that were dropped on London filled with oil to spread the fire, and we felt what it was like picking up screws with space gloves on (it was quite hard and sweaty).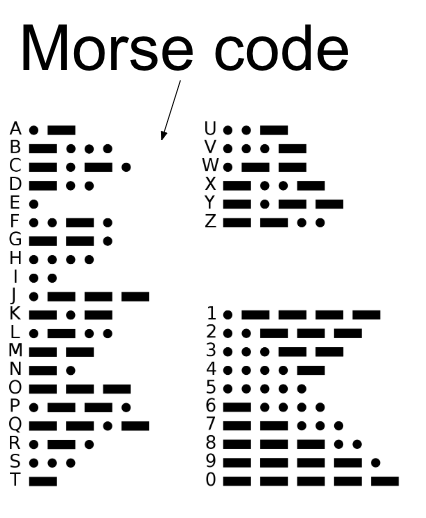 There were codes we could try on a replica and I had a go. It became easier after some time and then it was possible to spell words. There was also a Morse code, which was a lot harder!
Our trip was a resounding success! Mrs Knight, Mr Trigger and I had a really enjoyable day out with Form 7 who were inquisitive and excited, whilst being measured and polite. We were delighted to be approached by a member of the public at the museum and another on the train home who both complimented us on the exceptional behaviour of our pupils.