Match reports: Netball
03 Feb 2020
Catch up with news from last week's netball matches.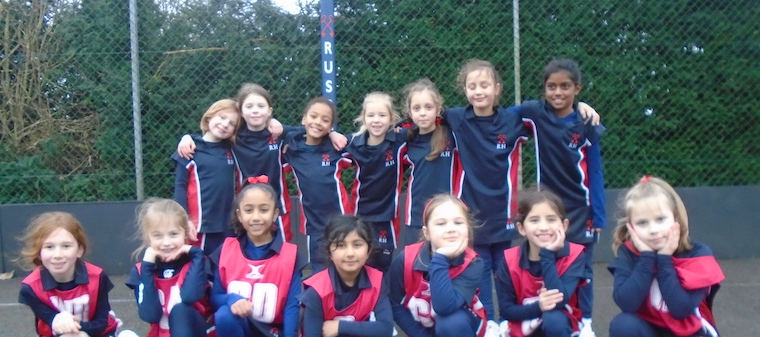 U10/11A v Steephill: We won the match 20-5 and all of the girls played brilliantly. We did lots of movement into space and intercepted many of Steephill's passes. Our focus this week in lessons has been on getting ballside to receive a pass and we worked really hard on making sure that we were in front of a Steephill player when receiving a pass. Congratulations to our Player of the Match, Lucy, and well done to the team on an excellent match.
U10/11B v Steephill: The B team had a challenging game and had to work hard on their defending. Isabella and Bardot played brilliantly and were key players for us, making many interceptions and defending well. We learned a lot from this game and it was good to see such fantastic defending. The final score was 4-0 to Steephill. Well done to Isabella, who was chosen as Player of the Match.
U8A v Hazelwood: We started the match really well and were leading 1-0 at half time, with a superb goal from Connie. The whole team worked hard to get into space and to make sure that they were marking their player. In the second half Hazelwood got some good breaks and the final score was 2-4 to Hazelwood. It was a really exciting and close match. Well done, girls.
U8B v Hazelwood: The B team had a wonderful match and won 2-0. Hazelwood played very well and we enjoyed playing against them. We started the match with Amber taking the first centre pass. There was excellent teamwork between all the Russell House girls and Eva scored the two winning goals for us. She was also chosen as Player of the Match. Well done on an excellent win, Russell House!
Reports by Mia, Nicole and Amber