Sports reports: Rugby
03 Feb 2020
Our rugby teams recorded some fine victories last week.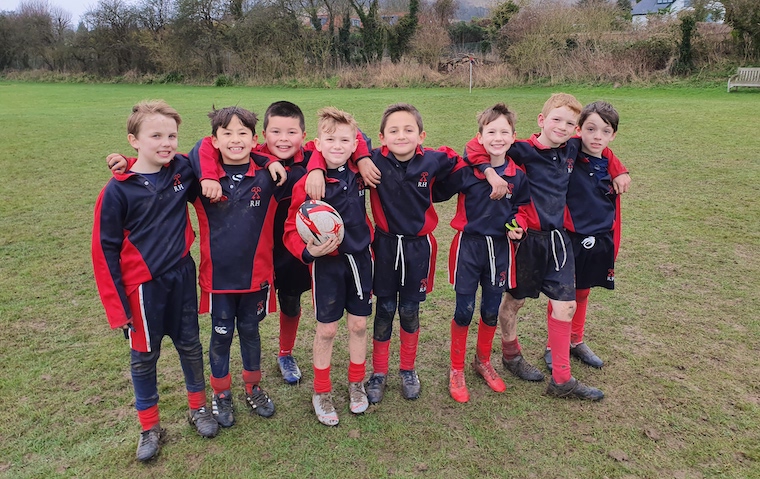 U9 v Hilden Oaks: Playing contact rugby, the team had an amazing win of 13-4! Harry, Oliver and Henry scored some outstanding tries. Harry made some unbelievable tackles too. Ben was the outstanding player for his passing and support.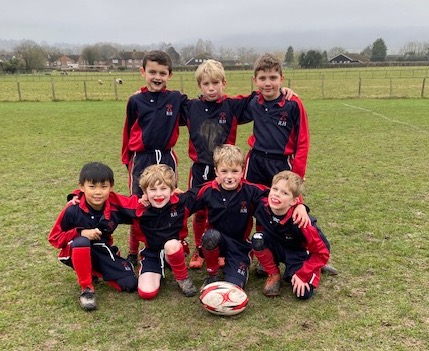 U8 v Hilden Oaks: As a team we all played much better this week. Our passing improved greatly and our defence proved better, as Hilden Oaks only managed to score two tries against us. Dexter, William F and myself scored some fantastic tries while Oliver, Arthur, William S and Connor made some brilliant set ups. Well done guys! Final score - 7-2 win. By Charlie
U10 v St Michael's: The first match against St Michael's started with a pass from Ben to Zander who ran straight through to score the first try. However, when the opposition took their pass, they ran straight through us and scored. That pattern kept going until Zander made a tackle followed by a brilliant tackle by Ethan and we dominated the rest of the match. Thanks to Ethan, Zander and others, we won 6-5.
U10 v Solefield: In the following game, this time against Solefield, we did not play as well as we would have hoped but they were very good. It ended 2-0 to them but we played very well with a try-saving tackle from Zander and another by Ethan.
U11 v St Michael's: It was a tough game. In the first half, we didn't play as well because we were not getting involved but in the second half we improved. We made some good tackles but I think we could have passed better. I think man of the match was Tristyn because he made good tackles and good kicks when necessary. We tried our best and it was a good game with a final score 6 - 0 to St Michael's.