Buses, trains and automobiles
05 Feb 2020
This week we have been up to all sorts of things in Form 1!
Our wor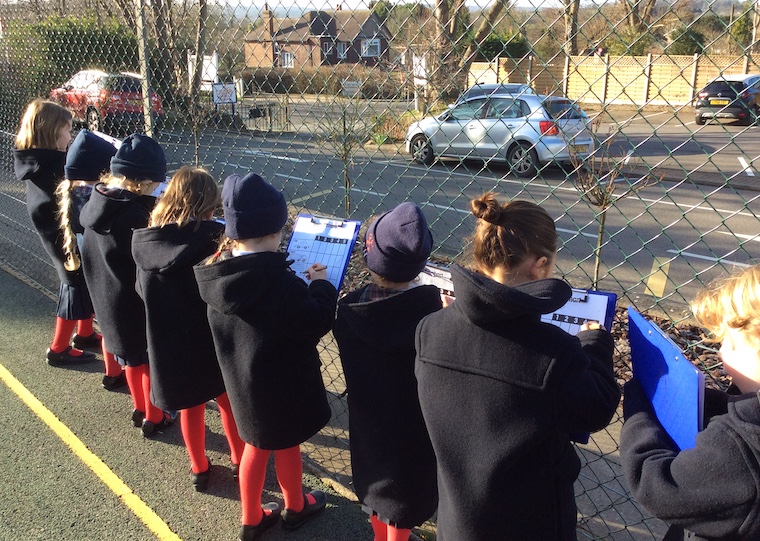 k on Transport on Land took us outside for a survey of the traffic that passes Russell House. Although there were lots of cars and lorries to tick off on their charts, the children (and teachers) became very excited when we were able to record two bicycles and ……. TWO buses! Unfortunately there were no motorbikes although I have heard of a few being spotted when the children were travelling to school and back.
Once back in the class we had a review of the children's findings and everyone decided that there were definitely more cars passing by Russell House than anything else.
The children also enjoyed making a book, sequencing the pictures and matching up the words all about a car that was stuck in the mud! The trains that run just past our classroom also proved to be a brilliant source of discussion. We are so lucky to have all these resources for the children to access and experience.
The children's French lesson involved putting Camembear on the right colour when asked in French by Madame Boff. Very impressive indeed! Then they had the challenge of making their version of the Eiffel Tower - again all requests being made in French. It is lovely to see them achieving so much in another language!
Another triumph was when they had to sort out words into those containing an 'er' sound and those containing a 'sh' word. It was very interesting to see what they said and did with the word 'shoulder'.