How porous is this rock?
07 Feb 2020
Form 4 have been experimenting again this week.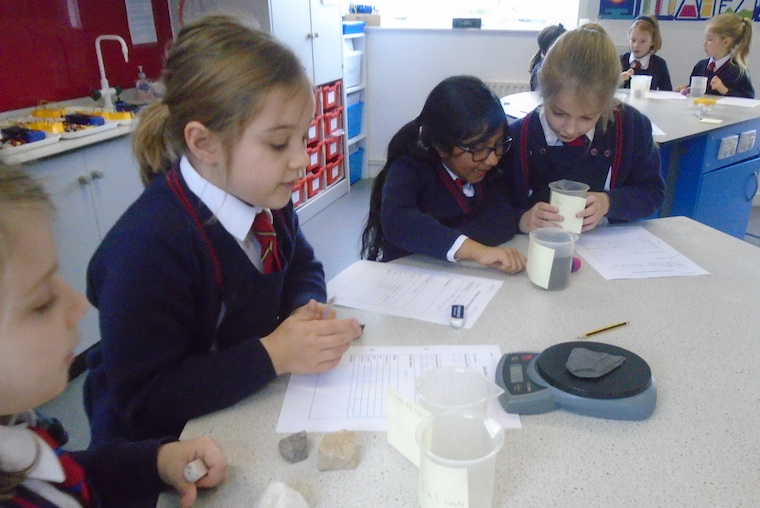 The children were asked to find out how porous different rocks are. It took a while to devise a suitable experiment, particularly when it came to deciding what they were going to measure. Eventually they settled on a variety of methods. Later in the week, they took the rocks back out of their beakers and carefully recorded their results.
In Humanities, the children chose a Viking God to research using the Chromebooks. They discovered several interesting facts and enjoyed the stories told about them. They also made links with our myths and legends work in English.